In its new MIUI 12 Android interface, Xiaomi has put the emphasis on the animations of its interface. One of the best features is super wallpapers – dynamic background images that react to your input. Below is a quick guide on how to activate Xiaomi's new super wallpapers that work even without MIUI 12 installed.
But going back to the beginning, MIUI 12 Super Wallpapers are animated wallpapers that spectacularly zoom in on a planet from orbit with certain inputs. Currently you can choose between three images, one of the Earth (Super Earth), one of Mars (Super Mars) and one of Saturn (Super Saturn).
When you activate the lock screen, the animation starts with a close-up of the planet from space. As soon as you unlock the smartphone screen, the cell phone shows an animation with a rapid zoom on the planet, which stops when you reach the home screen of your cell phone.
At the moment, only a few smartphones offer this feature natively in MIUI 12. This was not the case with my Xiaomi Mi 10T Pro, for example. But there is a fairly simple method (based on a downloadable APK and Google wallpapers) that will allow you to enjoy the new super wallpapers on almost any Xiaomi or even Android smartphone.
The tutorial in brief:
How to install Super Wallpapers without MIUI 12 or Xiaomi smartphone?
The page XDA Developers released a port of the MIUI 12 Super wallpapers created by a developer from their Linux community. You need these files to activate the feature.
1. Download Super Wallpapers APK
So you can start by downloading the corresponding APK file by choosing the super wallpaper: super earth, super mars or super saturn. I'm sure you've been using Android long enough that I don't need to explain how to install an APK. Once you've downloaded the file, simply install it using your smartphone's native file manager.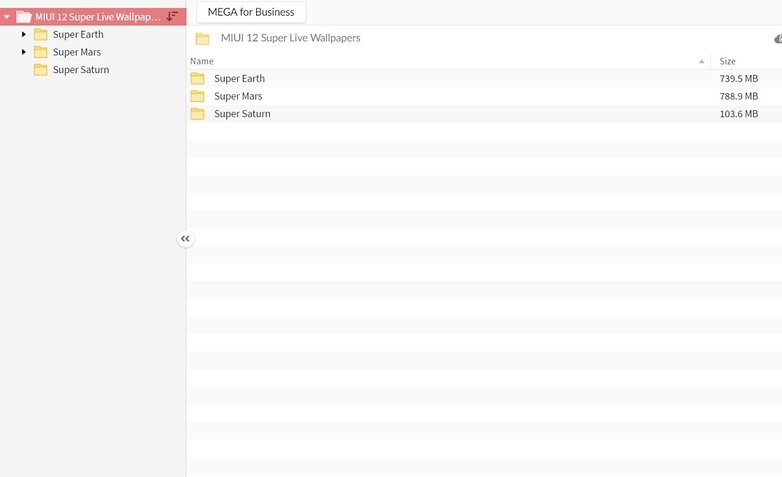 2. Download and install the Google Wallpapers app from the Play Store
Once the APKs have been downloaded and installed, the Google Wallpapers app should be installed. Whether on Xiaomi or any other smartphone, the native wallpaper app is not enough to enable live wallpapers.
You can download the Google Wallpapers app for free from the Play Store.
3. Apply super wallpaper from google wallpaper
Once you go to the "Live Wallpapers" section in the Google Wallpaper app, you should find the super Xiaomi wallpapers that you installed earlier in the first step of this tutorial.
Then simply set the super wallpaper of your choice and apply it to your lock screen AND home screen.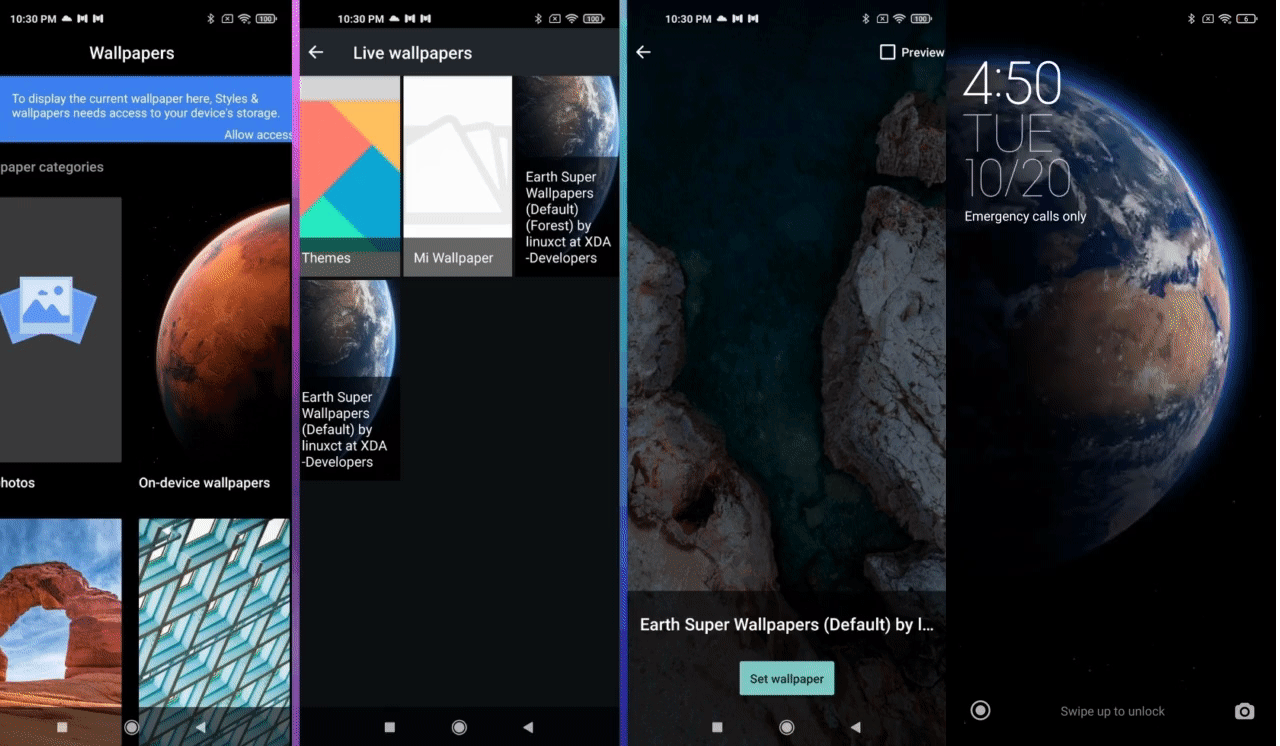 4. What if Xiaomi super wallpapers don't work at first time?
WARNING: This step may not work the first time and the wallpaper may not start to animate after application. To fix this, go to your system settings and apply one of the default dynamic wallpapers.
Normally the default live wallpaper should work fine. Then repeat the previous step (apply your chosen Xiaomi super wallpaper via Google wallpaper) and everything should work.
I myself tested this tutorial on a Xiaomi Mi 10T Pro, which did not offer super native wallpapers at the time of testing. So I can assure you that if you follow the different steps well, it will work. It also worked to install super wallpaper on a OnePlus 8T running OxygenOS 11 using the same procedure, so this guide also works for non-Xiaomi smartphones not running MIUI 12.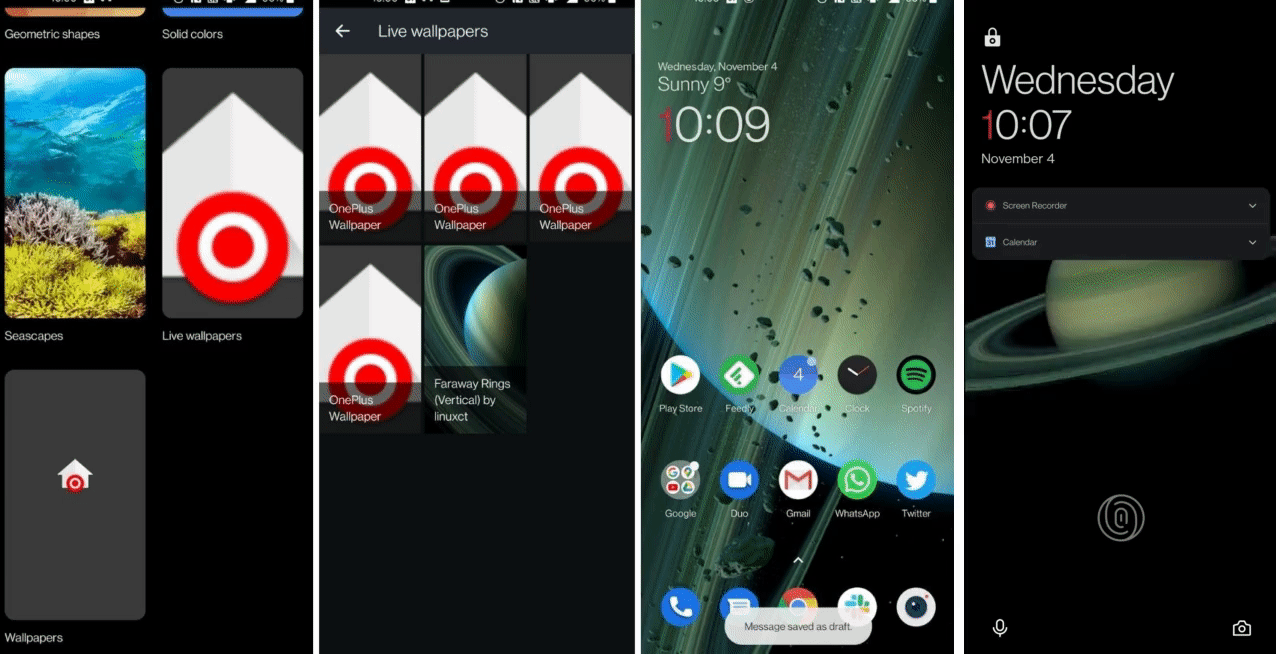 What do you think of the new super wallpapers and my little guide? Having trouble completing these steps? If you were able to part with the mesmerizing wallpapers, please leave me a comment!
Also exciting: