It can quickly get boring looking at the same wallpaper on your smartphone every day. We show you where to find the best Android wallpapers or offer them for download here, especially the official wallpapers of popular devices.
Jump directly to the section:
wallpaper apps
MIUI 12 Super Earth and Mars
Xiaomi's coveted MIUI 12 UI Super Earth and Mars live wallpaper has been unlocked for all devices, unofficially of course (source). However, you should already have Android 8.1 or newer.
google backgrounds
Google offers the Wallpapers app on the Play Store. Contains access to many wallpapers used by Google on Pixel smartphones. Whether art, nature or abstract graphics: there is something for everyone. And best of all, the app is free.
hd wallpapers
This free wallpaper app scores particularly well with its good search and filter function. You can sort the approximately 120,000 available background images by theme and color and select your favorites.
You can create an account with this app, but that is not required.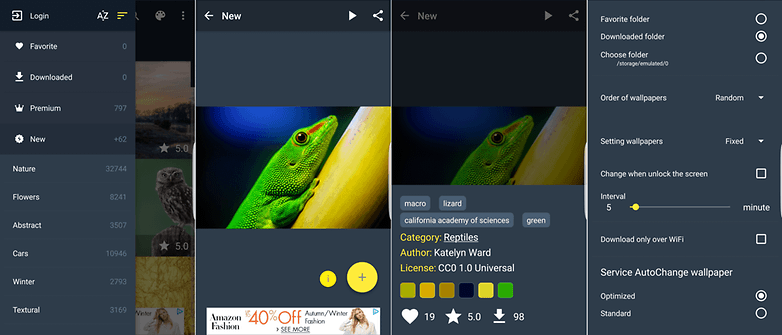 B.

recognize
Backdrops offers a wide variety of wallpapers from different categories, but that's not all. Users can upload their own wallpapers and make them available to the community. On the "Wall of the day" there are new images and surprises to admire every day.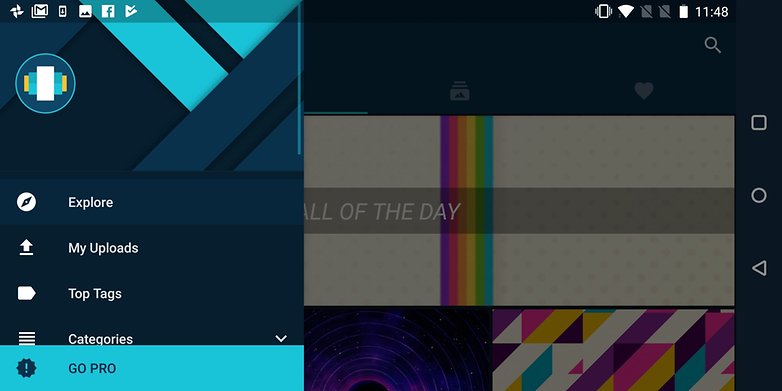 Wallpaper in 4K resolution
QHD Wallpapers
QHD wallpaper app also goes for high resolution. An editorial team even compiles their recommendations here and presents them to you in the "Editor's Choice" section.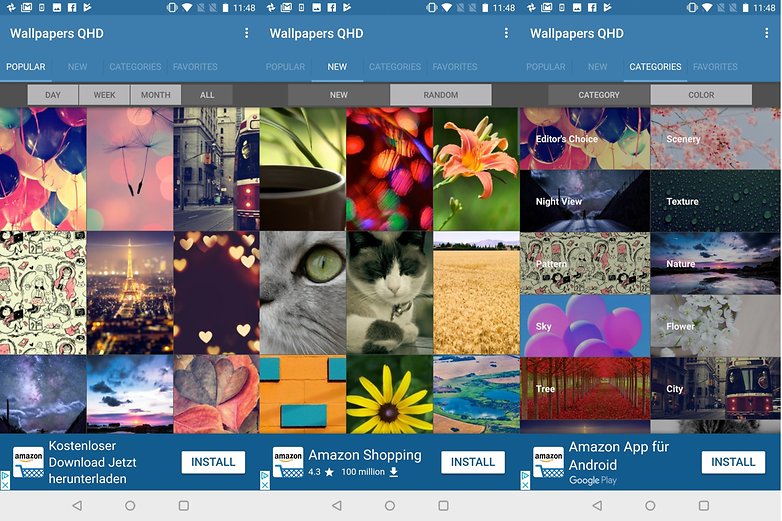 4K HD Wallpapers
Wallpaper HD 4K app also offers a large selection of images for your home screen or lock screen. You have the option to choose the resolution, as images are available for download in 2160 x 3840, 1440 x 2560, 1080 x 1920, 720 x 1280, 540 x 960, and 480 x 800 pixel sizes. All three apps with 4K wallpapers are available for free.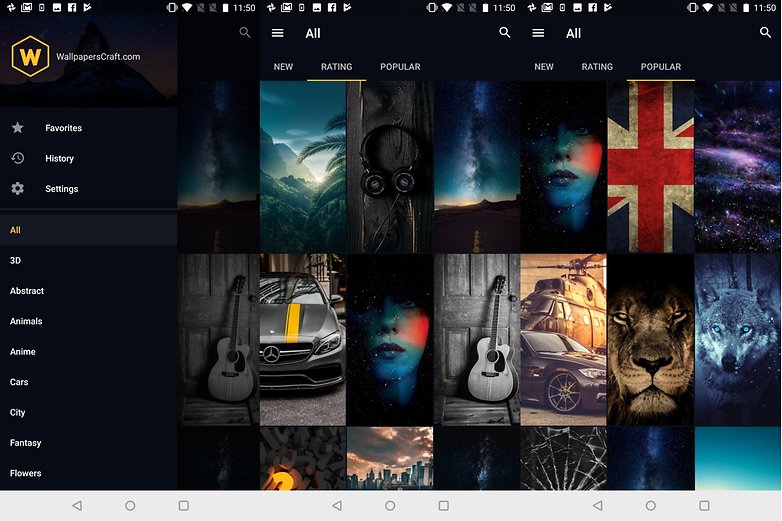 live wallpaper
Music Live Wallpaper
Muzei is the Romance spelling of the Russian word MUZEIWhat museum medium. The app brings a new classic painting to your smartphone every day and sets it as your background. To better match user widgets and icons, the image is blurred and slightly darkened. Additional information about the artworks can also be accessed. If the art becomes too overwhelming for you in the long run, you can also set your own photos for daily wallpaper change or expand the live wallpaper with plugins.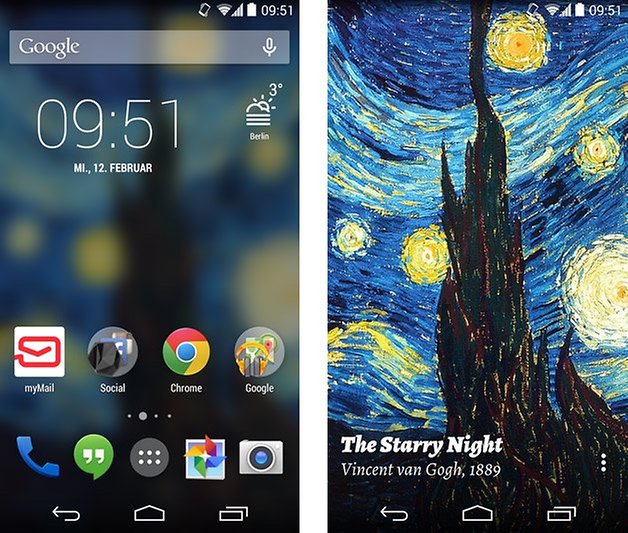 live jellyfish
This live wallpaper turns your smartphone into an aquarium and lets jellyfish glide across your home screen. The user can choose between different themes and adjust the color afterwards. The individual jellyfish can even be pushed. Settings are in English only.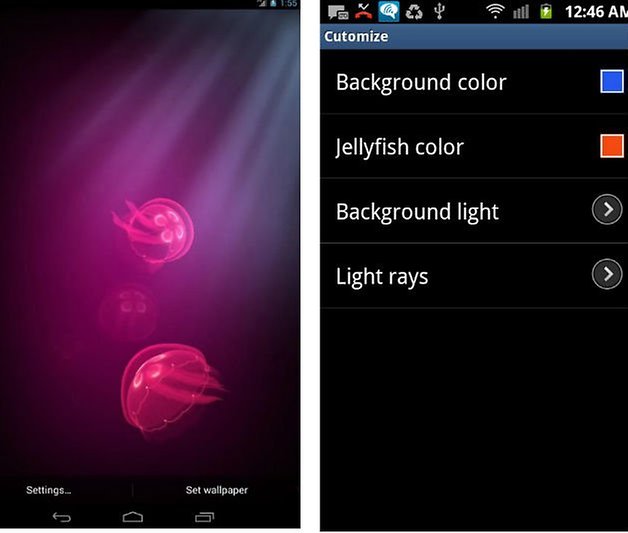 Teragon: Live Storm and Dawn Free Live Wallpaper
Application developer Teragon offers some live wallpapers that take you to a field with trees. Depending on the wallpaper you choose, you can see the picturesque scenery at sunrise, on a stormy night, or with the Northern Lights in the background. Animals run past the trees and flocks of birds fly overhead. Parallax scrolling ensures that the idyll has a deep horizon representation.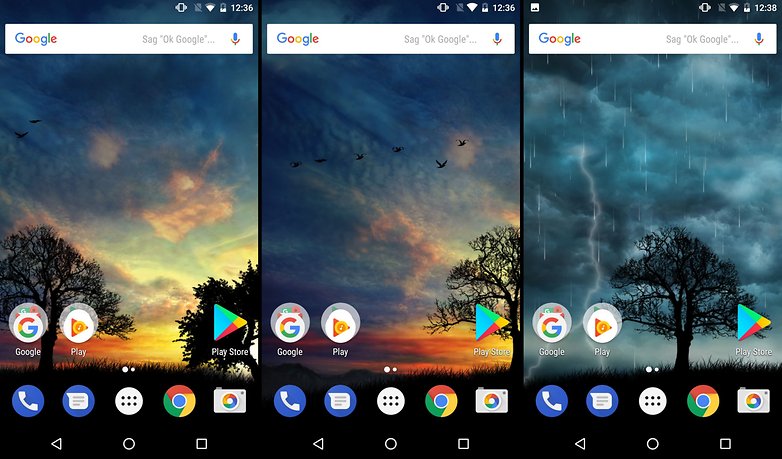 wave
Wave is one of the most popular live wallpapers on the market and is particularly impressive due to the extensive customization options. Wave means wave in English, and that is exactly what the app does with your smartphone: it shows different types of waves and wave formations on your smartphone. In the settings you have the possibility to adapt the type, form of movement, effects, position and color combination of the wave to your own wishes. Wave costs 0.99 euros.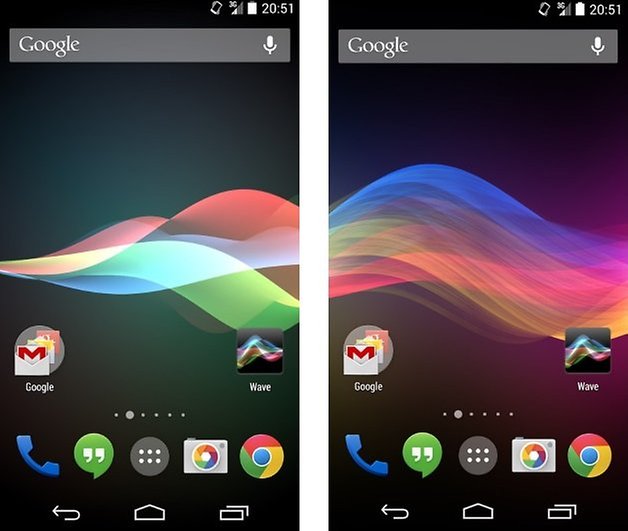 Forest Live Wallpaper
This live wallpaper brings relaxing trees and forests to your home screen. What's great is that the wallpaper adjusts the time of day and night, as well as the weather and seasons based on your own location. If you walk through the snow and ice in December, the trees in the background of Android will also glow a cold white. Thanks to the many configuration options in the app, the forest can be tailored to your own preferences. And most importantly, this is one of those free Android wallpapers that we all love.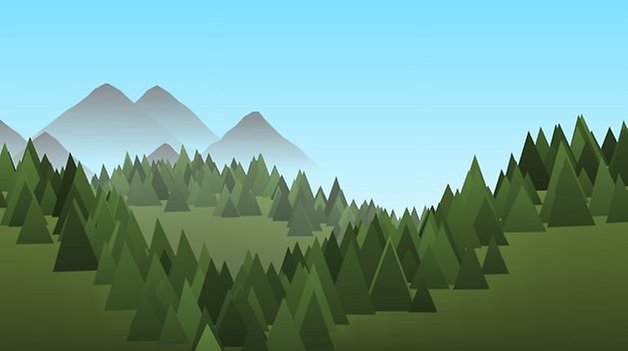 space colony
We don't know what the future will bring. Whether it's an apocalypse or flying hoverboards, the human outcome is uncertain. With live wallpapers you can bring a futuristic city to your smartphone and slide between cool and menacing skyscrapers. Furthermore, the scenery and lighting of the sci-fi city can be adapted to your own wishes. Android wallpaper works smoothly and doesn't consume as much battery as other wallpapers. The application costs 1.49 euros.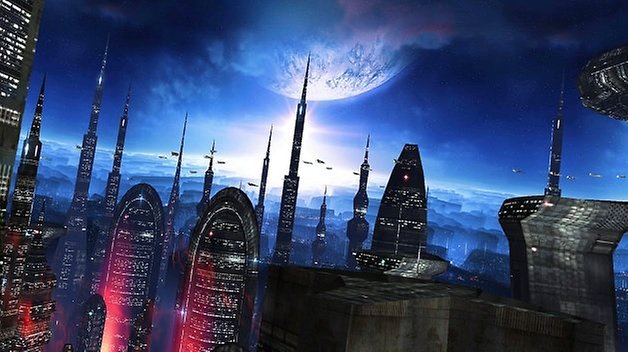 More wallpaper sources
With these sources you have to manually search for the right wallpaper, but the range of background images is so great that the effort is more than worth it.
Flickr
Amateur photographers from around the world share and tag their vacation photos and impressions of the city and nature on Flickr. Several of them have enough aesthetic appeal to be fantastic wallpapers for your Android smartphone.
Once you've found your favorite, click the arrow in the bottom right corner and see the available resolutions. In any case, it should be higher than the one on your smartphone screen, otherwise you will get unpleasant artifacts. Unfortunately, some artists do not allow their images to be downloaded.
deviantart
Can it also be a drawing? Then check out DeviantArt. Whether eroticism, cosplay, game themes or other fantasy motifs: Contemporary artists of the digital age meet there and exchange ideas on motifs, which are often among the best wallpapers for your Android smartphone. Unfortunately, it is much more difficult to obtain images with sufficient resolution there. Some images are also offered for a fee. The download link for your future smartphone wallpaper is located to the right of the preview.
hubble site
The Hubble telescope floats in our orbit, taking pictures of distant galaxies. On Earth, these are further processed in such a way that we can recognize something in the recordings. These post processes are awesome and the best wallpapers for space fans. You can get them in generous resolutions from the Hubble site; download links are to the right of the preview.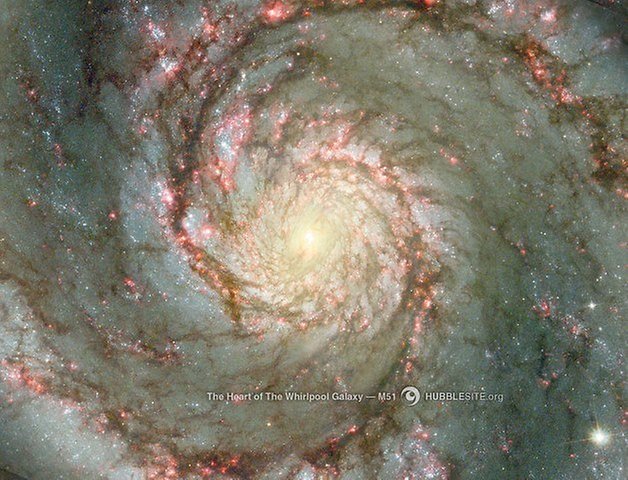 astronomical picture of the day
NASA's astronomical picture of the day is equally astronomical. The space agency tells a little story about each image. Unfortunately, with these smartphone background images, it is often not known in advance whether they are the correct resolution and therefore really suitable for smartphone wallpaper. But they're also great. You can access the full resolution image by clicking directly on the preview. With the IFTTT app you can set the image automatically every day.
---
This article is updated regularly, so previous comments may seem out of place.