A dash cam can save you a lot of hassle. If you still have an old Android phone in the drawer, you can simply continue using it as a dash cam. Older mobile phones also contain the necessary components such as acceleration sensors, cameras, and of course enough memory. NextPit shows you how it works.
Surely you have landed in the corner of YouTube where dashcams show curious situations. However, the craziness we encounter on the streets every day isn't recorded just for our amusement. Also in Germany, footage from dash cams can serve as evidence in complicated situations.
Although the Federal Court of Justice has admitted dashcam recordings as evidence, "unreasonable and permanent recording of road traffic" is not legal. As the insurance company Axa writes on an information page, dashcams must have a loop function (recording the last few seconds), acceleration sensors, GPS or date and time recording. Older Android smartphones also bring all of this with them!
Requirements: Your old cell phone should still be able to do this
Here is good news! Your old cell phone doesn't have to do much to be used as a dash cam. Of course, there must be a camera available; at best, an ultra-wide camera provides a better overview. Since we then permanently charge our old mobile phones with a car power supply, the battery may already be a few years old.
The free storage space should be at least one gigabyte, but not more, since we don't want to save the recording permanently. The apps I use also work on older versions of Android and there is also suitable software for older iPhones. For this test I used an old Motorola Moto G from 2014.
Instructions: This is how your old cell phone becomes a dash cam
Step 1: Prepare the old cell phone
Now let's take a step-by-step look at the best way to turn your old cell phone into a dash cam. First of all, you need to connect the old cell phone to the WLAN network in your home. A Google or iOS account is also helpful for downloading apps. For my experiment I used the following application:
The Droid Dashcam app is free and only asks you to leave a donation for the developer. With over 100,000 downloads and 4.3 stars from 1471 reviews (as of June 2021), it is one of the most popular dashcam apps for Android.
I was particularly impressed with the loop function, which automatically overwrites the last recording every five minutes. You can set the distances between the loops yourself. If you turn on accident detection via cell phone acceleration sensors, you get really professional dashcam features on cell phone.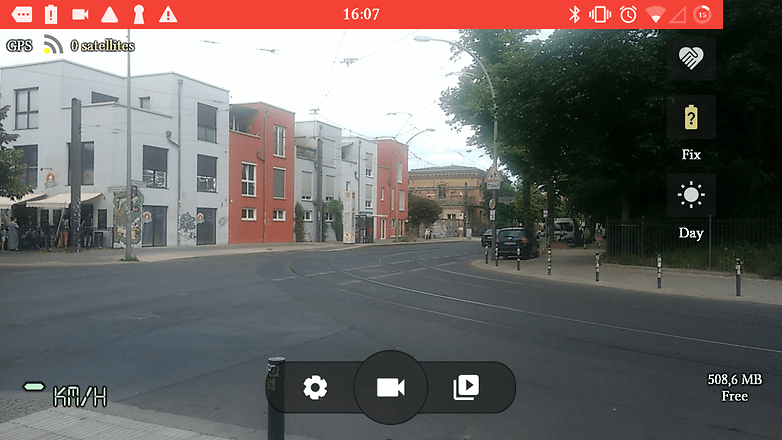 Also, the app has a handy auto-start feature that starts recording when the phone is charged. That sounds strange at first, but it's very handy when charging your old mobile phone via cigarette connection. Because as soon as you start your car ignition, the recording will start.
You can find comparable apps in both the Google Play Store and the Apple AppStore. However, please pay attention to the monthly subscriptions and the conditions of use in Germany mentioned at the beginning. Since many apps come from the US, many apps permanently flag road traffic. It is not allowed to use this in Germany.
Step 2: Put the old cell phone in the car
Commercially available smartphone mounts are the best way to securely hold your cell phone in your car. Suction cup models are now available for less than 15 euros on Amazon. However, make sure that the mount has an open back so that the camera is not covered.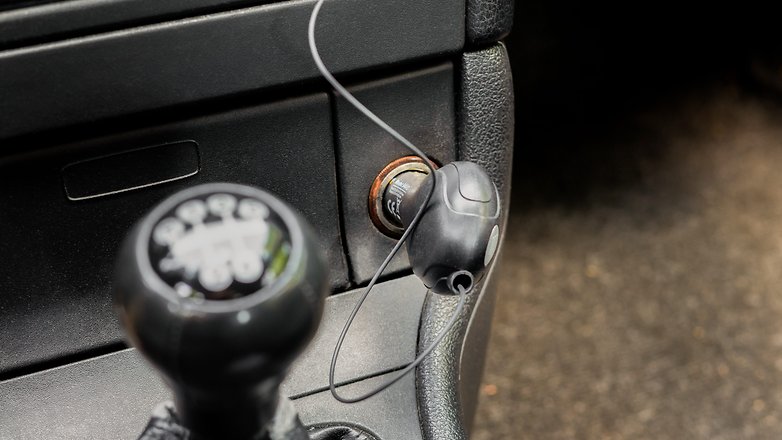 Alternatively, you can also use a rear view mirror mount. This has the advantage that your mobile phone is in a slightly higher position and is therefore not as much in your field of vision when driving. Here you are also included for less than 15 euros. Below you can find two models that looked pretty good on Amazon at first glance:
Another tip to use your old cell phone as a dash cam with as little stress as possible: buy a cell phone charger for the cigarette lighter. My car model has a retractable cord that allows you to put some slack on the cord. So no annoying cables fly around the center console. By the way, there are also models online that have two USB ports. Then you can also charge your "main smartphone".
Step 3 – It also runs in the background
Theoretically, you can also install your old smartphone in the car as a new media center via USB or Aux connection. Because many dashcam apps, including the Droid Dashcam I use, can also record what's happening on the windshield in the background.
So you can still use the new car driving cell phone to navigate or play music on it. However, remember that the operation is only allowed when the vehicle is stationary and the engine is off. But even if you don't touch it, a cell phone in your field of vision is always a distraction. Aside from this security advisory, I trust your common sense!
Conclusion and disadvantages.
With the right app, smartphones are really powerful dashcams that even shine with a few extra features. Before your cell phone breaks in the drawer, you should give the solution a try. However, the dash cam phone also has disadvantages.
Above all, mobile phones lack the night vision mode, which some dash cams already have. Also, the battery life of a cell phone that is constantly filming is quite short. So if you don't want to have a wire flying around in the car, smartphone dash cams are only suitable for short distances.
What are your experiences with dashcams and have you ever tried the trick with your smartphone? Let me know in the comments!