Can you use your cell phone as a landline phone? A legitimate question, because fewer and fewer people have a DECT phone at home but one or more phone numbers through their Internet provider. We show you how to set up your smartphone as a landline phone.
Why would you want that, you ask? The most obvious reason to use your mobile landline number: You have a flat telephone rate for your landline network, but not for your smartphone. At least at home you can talk on the phone for hours without a qualm of conscience.
But there are also other options. Do you need a phone number for a service like Telegram or WhatsApp and don't want to use your mobile number? So just sacrifice your probably already orphaned landline number here; Registration usually works even without the ability to receive SMS by reading a code.
Mobile phone as landline: requirements
Probably the biggest hurdle in the whole "mobile phone as landline" effort is the router. You need a DSL router that supports VoIP and offers a suitable app for Android or iPhone. As you can see from the table below, the selection is unfortunately not particularly large:
Mobile phone as landline: support via app
| Maker | condition | Android app | iPhone app |
| --- | --- | --- | --- |
| MAV (FritzBox) | available | Fritz!AppFon | Fritz!AppFon |
| tp link | available | tpPhone | iPhone |
o2 used to have the "o2 Digital Phone" app for landline customers, but it hasn't been updated in four years. Deutsche Telekom also disabled its HomeTalk app on January 15, 2019. 1&1 and Vodafone never offered a corresponding app.
Instructions: Set your cell phone as a landline
A note in advance: current mobile phones are not DECT compatible, so you cannot register them as DECT phones to the router like a regular cordless phone and get started. Instead, you have to rely on your router manufacturer to provide a corresponding app. Finally, we touch on an alternative.
If you now have a router from AVM or TP-Link, the configuration is very simple. You must first download the app linked above for your smartphone. In our case, we demonstrate this with the Fritzbox app.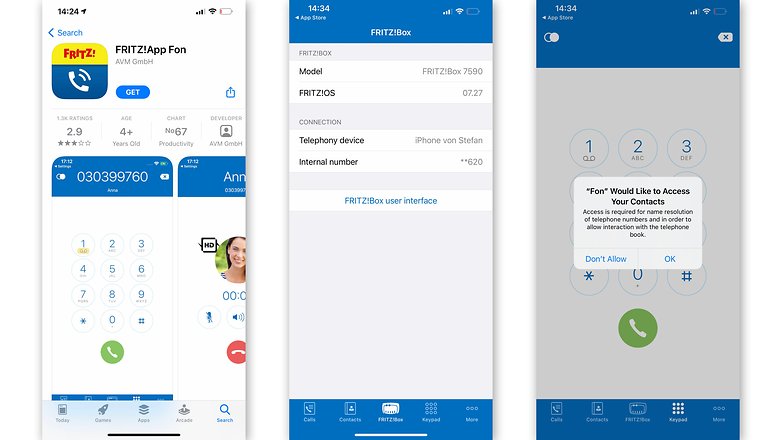 Setting up the app took less than five minutes on test. Once downloaded, simply follow the on-screen instructions. The only hurdle is that Fritz!AppFon prompts you for a username and password during setup, but you usually only have a password to log into the router. The solution is simple: You just have to create a user in the FritzBox web interface system Y FritzBox Users.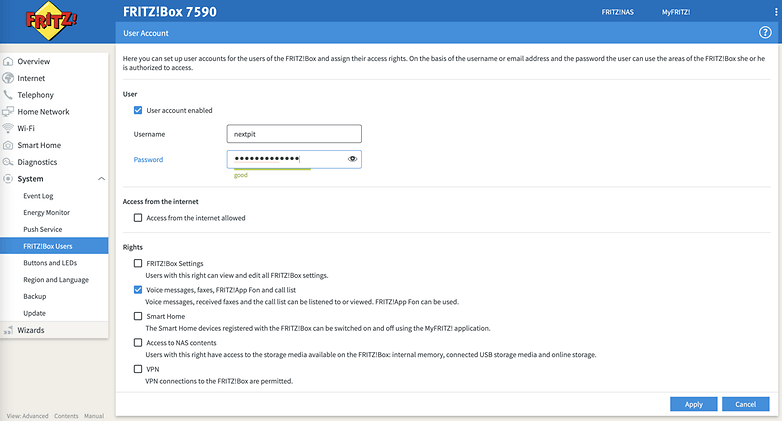 After that, everything is self explanatory. It has a dialer in the app and you can type a phone number here and happily start calling. If you have assigned the corresponding authorizations, you can also access your normal phonebook here.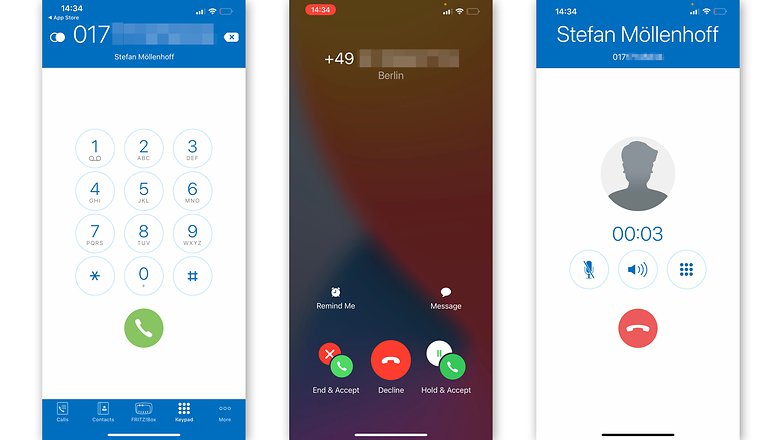 Depending on the router and the application used, there are a number of settings. Today, for example, I discovered that my Internet rate includes three landline numbers that I can switch between with a smile. Fritz!AppFon also offers an answering machine or anonymous calls, for example.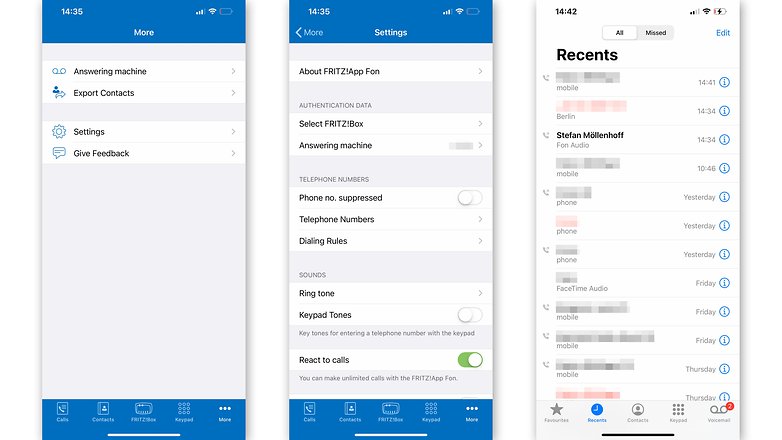 Alternative: cell phone via SIP as landline
There is an alternative and much more complex way to use your smartphone as a landline. You can also bring the fixed network to your smartphone via SIP. The effort is higher here, but you can use your landline number while traveling and, in theory, even abroad. Are you interested in the topic? Then we look forward to your feedback in the comments!