If your cell phone has a micro SD slot, you can easily increase its internal memory. Format SD card as internal storage and thus store apps and files on it. You can find out what to consider and how Adoptable Storage works on your cell phone in our instructions.
If your cell phone has a micro SD slot, you can store files on it. Surely you know this, but did you also know that you can also use the SD card as a memory expansion? With the so-called "Adoptable Storage", your Android OS simply adds the storage space to the internal memory.
Adoptable storage pre-check
You have to take these things into account beforehand.
✔️ Does your phone support micro SD cards?
✔️ Does your Android support adoptable storage?
✔️ Is your micro SD card fast enough? (Class 10 is recommended for adoptable storage)
✔️ No important data on SD card?
✔️ Did you back up your phone?
This means that apps can also be outsourced to the SD card, for example, and you don't have to worry about an empty internal memory. What sounds good can also lead to problems. After Caution: With a slow micro SD card, your phone could become quite lame. Therefore, think twice before formatting SD card as internal storage. Also, the option cannot be used on all mobile phones.
Preparation: Empty SD card and data backup?
Before you begin, there are a few things to consider. Formatting your SD card will, of course, erase all the data on it. So save the files on a computer or temporarily move them to your phone's internal memory. Because this is not formatted when activating Adoptable Storage.
Also, every time you work on your phone's memory, you should back up your data. For this, we show you the best backup apps elsewhere. In any case, be safe and keep important photos, videos and documents.
What phones support adoptable storage?
Basically, you need a mobile phone with a micro SD card slot to use Adoptable Storage. Furthermore, the operating system is also crucial. Android officially introduced the Android 6.0 feature, and luckily, there are hardly any phones left with an older OS, so you shouldn't have a problem with that.
If you still can't find the feature in your cell phone's operating system, it will have to do with the manufacturer. Because Samsung, LG, and Huawei, among others, block the feature in their own versions of Android. Therefore, it is better to see if you can find the following points in the settings of your cell phone.
Instructions: Use MicroSD as internal storage
Once the preparations have been made, you now need to follow the instructions below. Depending on the operating system, the designations differ a bit, but you will always find the required option in the memory settings of your mobile phone.
This is how it goes:
Insert the MicroSD card and wait for your smartphone to recognize it.
opens Settings > Storage.
Tap the name of the memory card.
Tap on the three dots above.
taps Storage configuration
Choose the option Format as internal storage.
Confirm the following steps and Android will offer to migrate data.
If that works, Android will format your memory card as internal storage and encrypt it. This also means that you can no longer simply connect them to another smartphone. So you can't read the data.
Previous versions still had the option to set the memory card as internal memory via ADB. However, the commands no longer work since Android 8 and therefore we have removed them from this guide. If you run out of memory on your mobile, we have summarized many tips for cleaning your smartphone.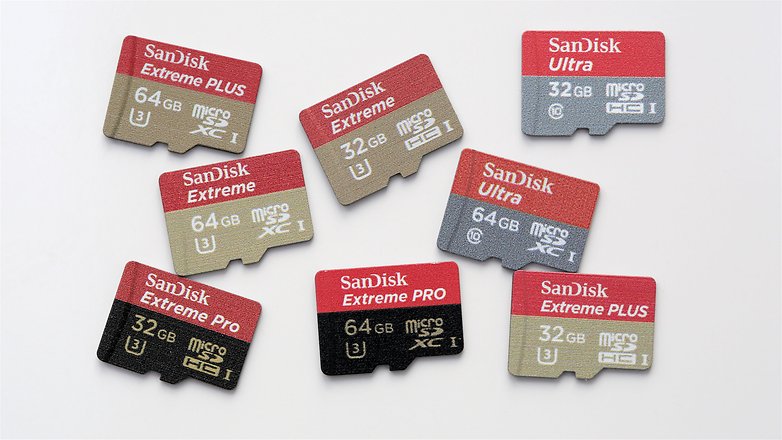 Safely remove SD card with internal partitions
Do you use an SD card as internal storage and suddenly you need the card in an audio recorder or your camera? So you shouldn't just get them out of your phone. Instead, you must reverse the process described above. Be sure to remember that the SD card will be formatted!
So if you have made another data backup, check your mobile phone settings again. Go to "Storage" and tap on the three dots at the top of the screen. Now you need to tap on the "Migrate Data" entry. The mobile phone then transfers the data back to the internal memory. Which of course is a problem when it's nearly full.
As you can see, the way back is not so easy. So it almost makes sense to just leave the SD card in your phone and invest in a cheap alternative.
---
This article was fully revised and updated on May 14. Since the methodology is no longer possible, we have dropped the guides on ADB commands. Benjamin Lucks did the editing.