Galaxy S or Galaxy A: which smartphone series is right for you? In this article, we explain the differences between Samsung's Galaxy series and introduce you to the current models. We'll guide you to test reports and current offers to help you in your search for the right mobile phone.
Samsung introduced the new Galaxy S series devices in February 2022, and shortly thereafter updated its A series. Did this make the differences between the Galaxy A and Galaxy S even bigger, or was there nothing really new? In this article we want to keep you up to date on how the manufacturer's model series differ. This should help you especially if you want to buy a new Samsung cell phone.
Basic model series S
Plus S-series model
Ultra Model S Series
Fan Series Edition S
Basic model series A
Economy model series A
product
Illustration
RRP
from 849 euros
from 1049 euros
from 1249 euros
from 749 euros
from 449 euros
from 369 euros
Technical specifications
6.1-inch Dynamic AMOLED
2400×1080 pixels
Exynos 2200 (Europe)
128/256GB ROM
8GB RAM
triple camera
Main camera: 50MP
Ultra wide angle: 12 MP
Telephoto camera: 10 MP
3700mAh
february 2022
6.6-inch Dynamic AMOLED
2400×1080 pixels
Exynos 2200 (Europe)
128/256GB ROM
8GB RAM
triple camera
Main camera: 50MP
Ultra wide angle: 12 MP
Telephoto camera: 10 MP
4500mAh
february 2022
6.8-inch Dynamic AMOLED
3088×1440 pixels
Exynos 2200 (Europe)
128GB/256GB/512GB/1TB ROM
8 / 12GB RAM
quad camera
Main camera: 108MP
Ultra wide angle: 12 MP
Camera 1: 10 MP
Camera 2: 10 MP
5000mAh
february 2022
6.4-inch Dynamic AMOLED
1080 x 2400 pixels
snapdragon 888
128GB / 256GB
6 / 8GB RAM
triple camera
Main camera: 12MP
Ultra wide angle: 8 MP
Telephoto camera: 12 MP
Selfies: 32MP
4500mAh
January 2022
6.5-inch Super AMOLED
1080 x 2400 pixels
Exynos 1280 (Europe)
128/256GB ROM
6 / 8GB RAM
quad camera
Main camera: 64MP
Ultra wide angle: 12 MP
Depth: 5MP
Macro: 5MP
Selfie: 32MP
5000mAh
april 2022
6.4-inch Super AMOLED
1080 x 2400 pixels
Exynos 1280 (Europe)
128 ROME
6RAM
quad camera
Main camera: 48MP
Ultra wide angle: 8 MP
Depth: 2MP
Macro: 5MP
Selfie: 32MP
5000mAh
april 2022
advantage

very good design
big screen
Adequate performance
excellent cameras
selfies are perfect
Long upgrade warranty

Solid design and excellent materials.
IP68 certification
Mature software and excellent update policy.
Versatile camera setup

Excellent QHD+ 120Hz screen
The simple and square design is very elegant.
More consistent S Pen integration
He remains the master of versatility in photography.
Unmatched update policy on Android

Bright, smooth and fast 120Hz AMOLED display
Solid Snapdragon 888 performance without overheating
Clean and modern design.
photo module
Effective night mode
3 versions of Android and 4 years of security update
IP68 certified

Good AMOLED screen
Solid performance
Decent battery life
Best mid-range software support

Strong AMOLED screen
Decent performance in everyday life.
Great software support
Main camera usable

Disadvantages

impractical way
heats up quickly
battery too small
very slow charging
Few changes from the S21

Limited battery life of just one day.
slow fast charging

Disappointing performance of the Exynos 2200.
Battery life too weak
Fast charging too slow, the charger (€50) is not included.
Price
The basic configuration too limited 8/128 GB

poor battery life
25W Legacy Fast Charge
No microSD connection and no jack connector
Charger not included in the packaging.
plastic back
uncompetitive price

slow charge
No headphone jack
Not very competitive price

a little too expensive
no wireless charging
Quite slow fast charging
no charger in the package
No headphone jack

valuation
To offer*
With the Galaxy A53 and Galaxy A33 launching in April 2022, Samsung's top smartphone series is ready for summer 2022. This again begs the question of which Samsung cell phones you should go for. In addition to the overview linked with the best Samsung cell phones, we concentrate on the question "A or S"?
Table of Contents:
Galaxy A or Galaxy S: these are the differences
These models have appeared in the 2021 and 2022 series
That's what the letters "A" and "S" mean.
Differences between A and S even with tablets
Galaxy A or Galaxy S: these are the differences
The smartphone market is divided into segments such as "high class", "middle class" or "entry-level models". With the S-series, Samsung is more in the upper class and produces mid-range models for the A-series. New technologies, such as the powerful camera of the Samsung Galaxy S22 Ultra, are usually only found in the more expensive models.
The S Pen stylus is only compatible with Samsung's most expensive smartphones. In 2022, the manufacturer also decided to reintegrate the stylus into the case of one of the Galaxy models. The Galaxy S22 Ultra is the official replacement for the Galaxy Note series. As with Samsung's legendary phablets, you can insert the S Pen at the bottom of the case.
In terms of processing quality, you can also expect high-quality materials such as metal frames and glass elements in the S series. In the S22 series, Samsung uses high-quality and particularly unbreakable Gorilla Glass Victus+ in all models. Samsung is also replacing the S21's polycarbonate back with glass.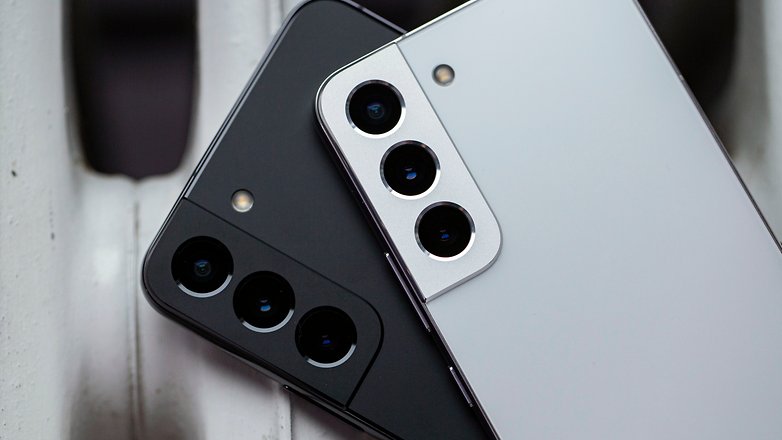 In addition to new technologies and processing quality, performance advantages await you with S devices. Here, Samsung in Europe mainly uses its own SoCs from the Exynos series; in the case of the S22 series, the Exynos 2200, which is manufactured using the new 4-nanometer process. You can learn more about Samsung's latest smartphone processor in our SoC leaderboard.
In the mid-range, Samsung also dares to use its own processors in 2022. Thus, the Exynos 1280 is used in the Galaxy A53 and also in the Galaxy A33. In our test reports, the SoC definitely offered enough performance for everyday use.
However, compared to the S-series, Samsung's new A-models offer significantly larger batteries. While the Galaxy S22 offers a battery with only 3,700 mAh, the manufacturer includes both the A53 and A33 with a proud 5,000 mAh. Another advantage is the possibility of expanding the internal memory with MicroSD cards.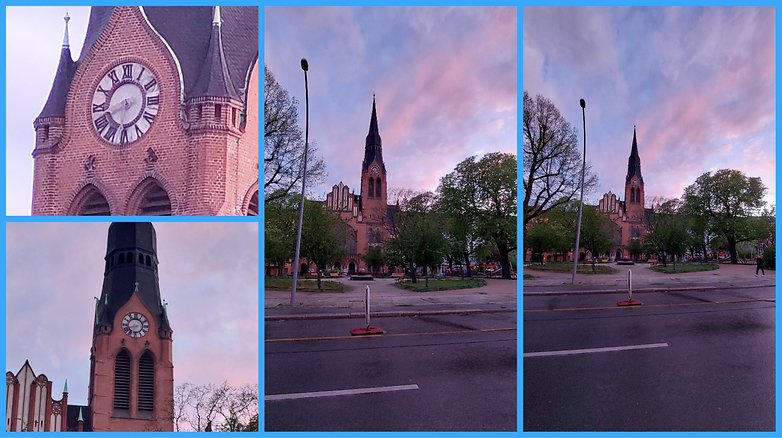 However, you must make deductions for the cameras used. Both models come with a quad camera, which contains sensors for macro photography and depth information that are pretty useless. In the S-series, Samsung now offers configurations with wide-angle, ultra-wide, and telephoto cameras across the board.
One factor to neglect when choosing between Galaxy A and Galaxy S is to ensure software updates. The lower IP67 certification against water and dust is almost on a par with the IP68 certification of the higher models. And update guarantee for four major generations of Android and five years of security updates is also available for all models in the table at the beginning of this article.
These models were released in 2021 and 2022
Six models from the Galaxy S and Galaxy A series have already appeared in 2022. In addition, buying older models from 2021 is still worthwhile, as they are available as new devices with warranty and sufficient upgrade guarantee. In the following table you will find an overview of all models.
Clicking on the respective device name will take you to more information. These are links to our test reports or, if we haven't tested them yet, to the model overview pages.
The best Samsung smartphones in price consultation
Is Samsung your favorite smartphone manufacturer? Then you should definitely check out our list of the best Samsung smartphones.
You can also find all mobile phones from the above list in the following offer item from our partner Geizhals.de.
That's what the letters "A" and "S" mean.
Of course, the two classes of Samsung devices are part of a marketing strategy that the company has been pursuing for several years. The first S model, simply called the Galaxy S, appeared in 2010. The "S" does not stand for the "Super AMOLED" screens used, as many assume, but rather "Super Smart".
The "A" in "Galaxy A", on the other hand, represents a somewhat less spectacular "Alpha". There are other designations at Samsung with "Y" for "Young", "C" for "China", "M" for "Magic" and "J" for "Joy". Well, if those aren't some fun facts for next game night!
The differences between A and S also apply to tablets
If you are not only interested in Samsung's small screen devices, you should take a look at Samsung's tablets. As you can read in our Samsung tablet buying guide, there is also a difference between the Galaxy S and the Galaxy A. Along with the Galaxy S22, Samsung also launched the new Samsung Galaxy Tab S8 models with the Tab S8+ and Tab S8+ models. S8 Ultra.
A few months earlier, the Samsung Galaxy Tab A8 was launched, which is better value for money. You see, Samsung's nomenclature can even apply to other classes of products. So it's not that hard!
Which series of devices at Samsung do you find most exciting? In 2022, were you more impressed by the A-series models or the new S models? How do you feel about the launch of the Galaxy S22 series? Let me know in the comments!