Contactless payment is possible with almost any smartphone thanks to Apple Pay or Android Pay. Stores like Aldi or Edeka are already participating. You can also pay with your cell phone with accounts at Sparkasse, DKB, ING, Raiffeisen-Banken and Co. Service providers like PayPal allow mobile payments for everyone else. You can find out how it all works here.
Jump directly to the section:
With these cell phones you can make contactless payments
How does paying with a mobile phone work? Contactless payment is possible with new types of credit cards and some EC cards. Your profile can be copied onto RFID-enabled NFC chips in smartphones and smart watches. This means you can store these devices at payment terminals instead of your credit card and make contactless payments according to the same rules (regarding PIN or fees). Merchants now almost exclusively receive PCI-compliant terminals, so the acceptance of this payment method is growing.
In late March 2020, MasterCard announced that it would be raising the PIN request threshold. In the euro area, this rose to a uniform €50. Before it cost 25 euros in Germany. The credit card company sees this as a contribution to increasing hygiene during payment processes. Recent weeks have seen a rapid increase in contactless payment transactions.
The same limit of 50 euros also applies to VISA cards (source). When paying contactless for amounts below this threshold, you will not be asked for your PIN or signature. You can change the corresponding limits in online banking and at ATMs.
Android smartphones
The list of Android devices that can be used for contactless payments is pleasingly long. If your mobile phone meets the technical requirements for Google Pay, nothing stands in the way of mobile payment:
These criteria apply to around two out of three Android phones. If in doubt, just try installing the following app and link it to your PayPal account or even your bank:
If your device supports Android Pay, you may also be able to use the third-party contactless payment apps listed below.
Apple iPhone
iPhones also use an NFC module for contactless payments. You use the Apple Pay service, in which you store your bank credit card. According to the help document, the supported iPhones are…
iPhone models with Face ID
iPhone models with Touch ID, except iPhone 5s
Payment transactions are protected by biometric data. Banking or third-party applications cannot use the NFC module; contactless payment with iPhones runs exclusively through Apple Pay.
Compatible smartwatches for mobile payments
Use OS watches for contactless payments
Several smartwatches running the Android-derived Wear OS operating system use Google Pay for mobile payments. The only technical requirement is an NFC module and the latest version of the operating system. The following popular models are among the likely hundreds of Android Pay-enabled smartwatches:
Contactless payment with your smartwatch works just like with a smartphone: you launch the Google Pay app on your watch, select your credit card, and place your smartwatch on the reader. The data is compared via NFC and the payment process is completed. For payments over 30 euros (with MasterCard only from 50 euros) or for debit card transactions, you must sign or enter a PIN.
You can find out which banks and companies offer Google Pay in Germany in the official list.
Otherwise, the same applies as with smartphones: In theory, watches with Android Pay are also suitable for contactless payments with other apps. The respective providers only have to implement this in their application.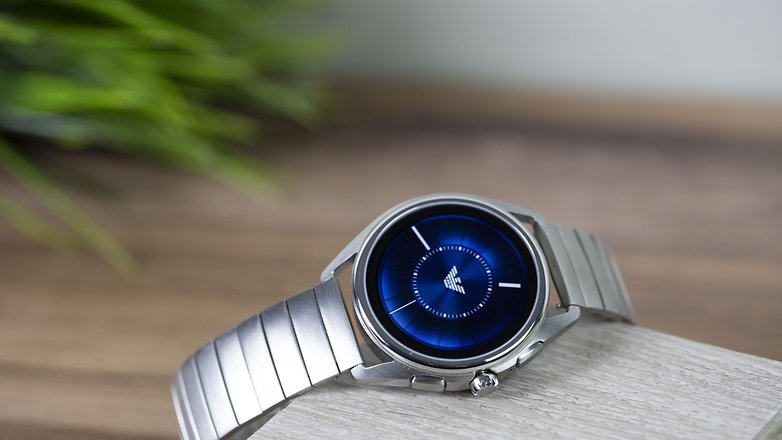 Apple Watches with Apple Pay
All currently available Apple Watch models support contactless payments through Apple Pay.
See series 3
See series 4
See series 5
You can find out which banks or companies currently support Apple Pay in Germany in the official list.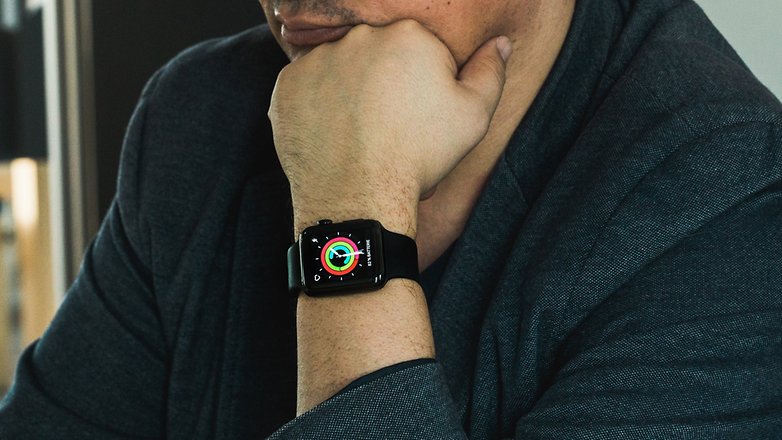 samsung pay
Samsung watches use both their own operating system and their payment system. The models…
Galaxy Clock (Active)
team sports
Team S3 Classic/Frontier
… use Tizen as the operating system and Samsung Pay as the mobile payment method. This service works at cash registers in almost all neighboring countries. Only in Germany, Samsung does not find cooperation partners for its system.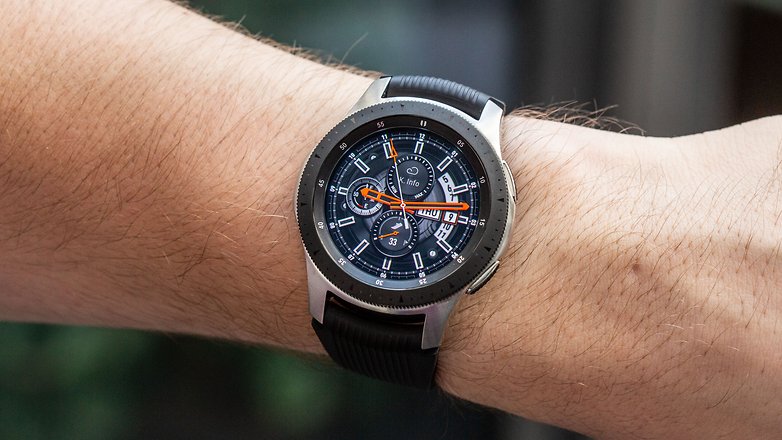 Garmin Pay
Garmin heart rate monitors and sports wearables use Garmin Pay. The following models work with it:
Vivoactive 3
phoenix 5 plus series
MARQ Collection
Garmin Pay can only be used to a limited extent in Germany; All the usual home benches are missing. Garmin officially lists current associations.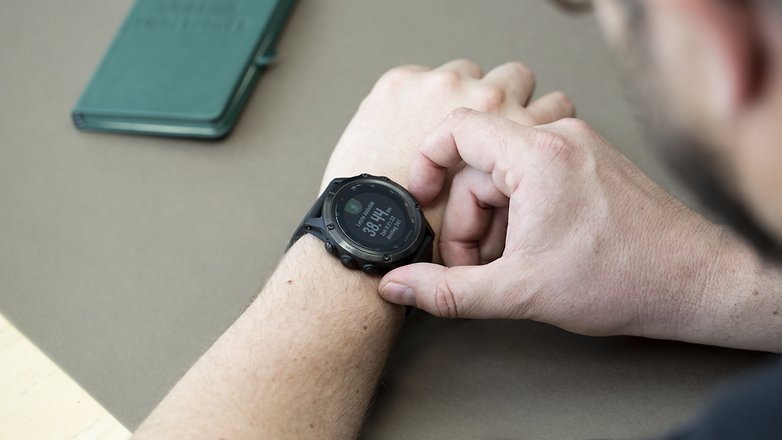 Fitbit Pay
Fitbit uses its own payment system Pay. Works on models…
As is often the case, only a few banks in Germany support Fitbit Pay. The provider maintains an official list. We are anxiously awaiting how things will continue for Fitbit Pay after the acquisition by Google parent Alphabet.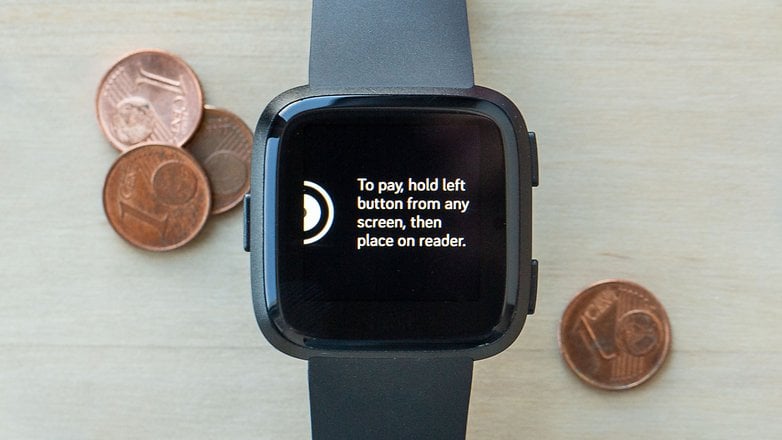 SwatchPAY!
Wirecard, the fintech and mother of Boon, has partnered with watchmaker Swatch and SwatchPAY! started. You can recognize compatible watches directly from the name, because it includes the term "PAY!". The models cost 75 euros to buy. It could be that Swatch cooperates with more banks in the long term. But at the moment everything is passing by blessing.
Banks and applications for contactless payments
Contactless payment with Google Pay
Thanks to Google Pay, your smartphone or smartwatch presents itself as Visa or MasterCard at payment terminals and is equally suitable for contactless payment. The number of supported banks and credit card issuers is constantly increasing; Google maintains an updated list. Above we have listed some Google Pay compatible smartphones and smartwatches for you.
If your bank doesn't officially support Google Pay, you can link it to the app through PayPal and set up PayPal's virtual credit card for mobile payments. There are no additional charges for you when you pay.
By the way, Google Pay can also be found in apps and online stores as a payment method. Your purchases no longer require a login. Just touch impulsively to buyconfirm with your fingerprint and Google will send the retailer all the necessary data from your profile.
Pay at checkout with Apple Pay
Since the end of 2018, we have been able to register Visa and Mastercard from our bank in Germany with Apple Pay and use them for contactless payments at hundreds of thousands of payment terminals. According to the help document, you can use about two dozen banks with Apple Pay. After some conflicts, Volksbank and Sparkasse also finally agreed to cooperate with Apple Pay.
PayPal: the back door of Google Pay
While the PayPal app no ​​longer offers the option to make mobile payments at POS terminals, you can still use your PayPal account like a credit card in Google Pay. This allows you to link bank accounts to Google Pay that don't offer contactless payments. The problem: This loophole doesn't work on payment-enabled smartwatches, as Google Help says.
Mobile payment for everyone with boon.
blessing. is both a payment app and an account for the multi-million dollar Munich company Wirecard. Use the service natively on various NFC-enabled Android smartphones or through Google Pay or Apple Pay. Also Garmin Pay, Fitbit Pay, SwatchPAY! o Sony's wena service can be combined with boon. making it one of the most outgoing contactless point of sale payment methods.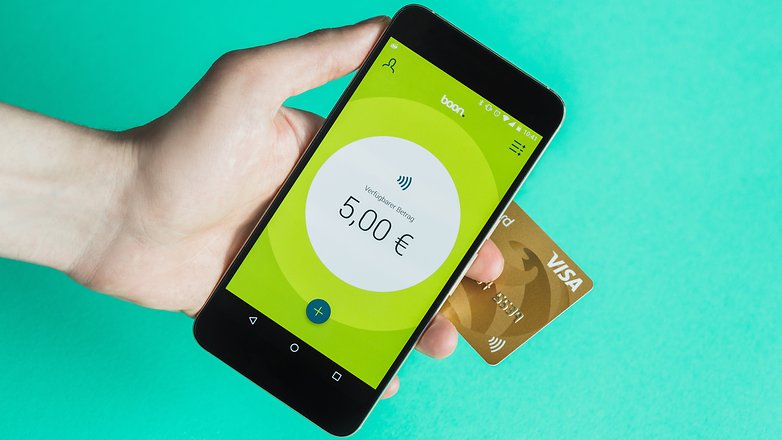 recovery payment
Payback has developed its own payment solution called Payback Pay. You pay by direct debit from your existing bank account. In the same movement you accumulate points on your payback card. Although Payback Pay now uses NFC for contactless payments in addition to QR codes, only partners like Aral, dm, Galeria Kaufhof, Real, Rewe, Alnatura, TeeGschwendner, Thalia and Penny accept the service.
banks
Deutsche Bank, Sparkasse and Volksbanken Raiffeisenbanken want to use their own app for contactless payment. Logically, there are no fees for partners like Google or Apple, although they are never publicly quantified.
However, there are certain limitations. iPhone users first have to wait until Apple follows the court decision and launches the NFC module in iPhones for banking applications. And then your bank branch may not participate at all. You can check on your bank's website if your home bank is already included.
Stores that accept mobile payment
All mobile payment methods presented here are based on the Payment Card Industry Data Security Standard; usually abbreviated as PCI. As of early 2020, merchants can only purchase payment terminals that support PCI contactless payment. Of course, by then the older terminals will still be in use and there will always be merchants that do not accept card payments. But their part can only be reduced.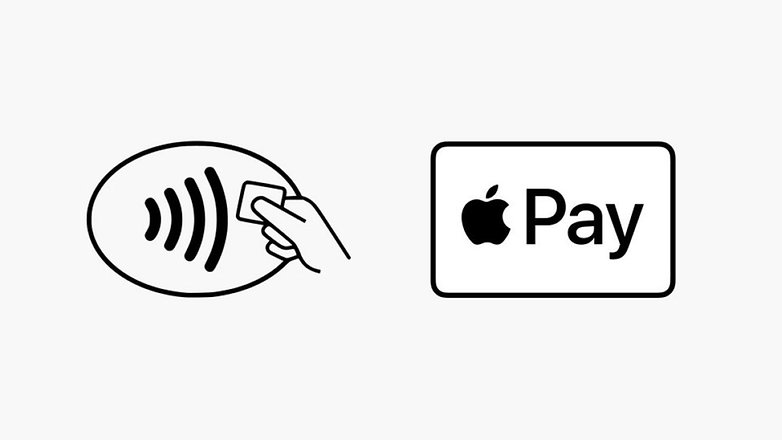 conclusion
After long, sometimes continuous power plays between banks, stores and hardware manufacturers, contactless payment finally arrives. Thanks to the combination of Google Pay and PayPal, you can make hygienic, cashless and contactless payments with accounts from almost all banks and almost all Android smartphones.
---
The article has been rechecked to make sure it is up to date and the marked area has been added.