In the first episode of this series dedicated to smartphone games, we already explained that almost all mobile games do not need heavy high-end equipment to run smoothly and nimbly. But as the marketing jargon surrounding 50x or 100x zoom shows, superlatives sell.
Summary:
How do the game modes work?
Fnatic mode on OnePlus, Game Tools on Samsung, X mode on Asus, or GPU Turbo on Huawei: For some time now, it has been able to increase the device's graphics performance on some smartphones for a better gaming experience.
For this guide, I ran my tests using Asus's ROG Phone 3 X mode, an ultra-high-end gaming smartphone, OnePlus Nord's Fnatic mode, and a Realme smartphone's gaming mode, whose name I remembered in the no. allowed to name at the time.
What these very different models have in common is that they have a game mode, a SoC designed for gaming and a screen with a refresh rate of at least 90 Hz (Snapdragon 865+ for the ROG Phone 3 and 765G for OnePlus Nord and Realme ).
OnePlus Fnatic Mode
On OnePlus, Fnatic mode is an extension of the standard game mode. On paper, Fnatic mode is supposed to start some processes in sequence:
CPU optimization
GPU optimization
Optimizing RAM
Activate an enhanced Do Not Disturb mode
Enabling an advanced task manager
Improve network quality.
That's a lot of optimizations. However, in concrete terms, it is about providing more resources of the various computing and storage units for the respective performance. We will allocate more RAM to CPUs/GPUs to launch games, while freeing up RAM by killing background apps and blocking notifications or calls.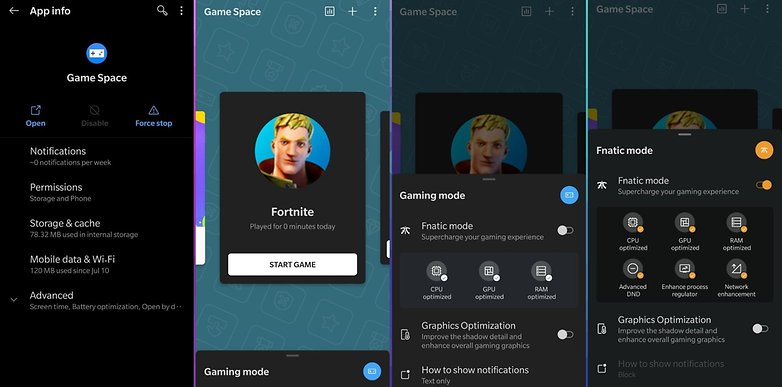 realme game mode
The principle is the same for the Realme game mode, although the manufacturer is much less precise in its operation. Going through the Game Space app, one can easily opt for the "Competitive" mode, which "improves the smartphone's performance, frame rate and responsiveness," according to the manufacturer.
It only has a few visual indicators that don't say much about the kind of performance the mode is aiming to improve.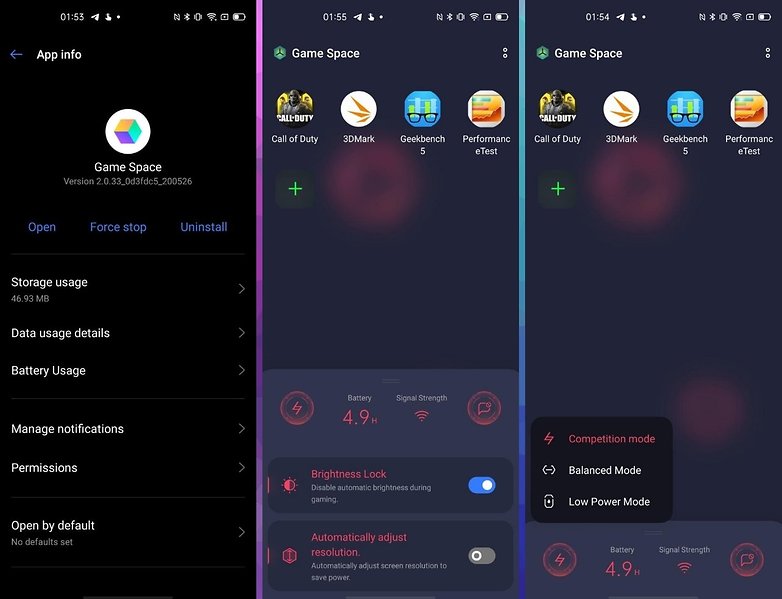 Asus X mode
At Asus, X mode is much more fleshed out and much more detailed. I talk about this in detail in my ROG Phone 3 review. However, in short, it can be said that you can set the clock frequency of each processor core, for example.
This system can be compared to a BIOS console on a PC, allowing complete control of settings. For a classic mobile game, it's useless. I still find it very interesting to have the option on a smartphone.
You can create and customize "Scenario Profiles", performance targets for each game, choosing from three performance levels (Standard, Gaming, and Hardcore). Each level offers a variety of more advanced settings.
Temperature control, CPU and GPU usage, display settings, touch control sensitivity, Internet quality improvement, command mapping, macro creation.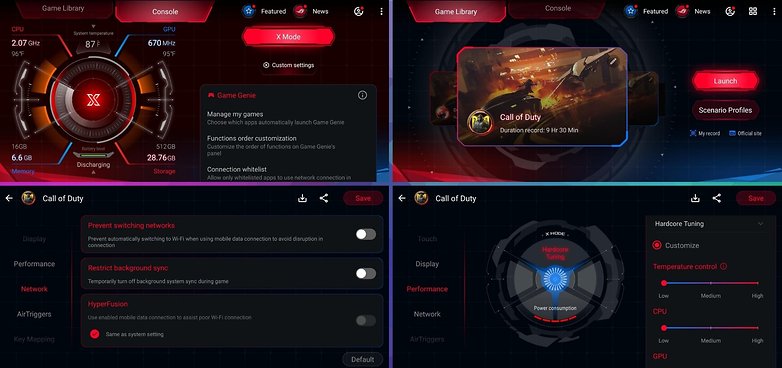 Of course there are other game modes, but they all work more or less the same, or at least they say they work the same. Redirect CPU and GPU calculations for gaming, allocating RAM, blocking notifications, and other potential glitches.
Do these modes bring real performance gains? Yes, but not always, and not enough.
Do game modes on smartphones add anything?
To find out, I ran several series of graphical benchmark tests, as well as hands-on tests. As far as benchmarks go, I went with the software we typically use for our smartphone tests.
For each benchmark, I ran three test runs with gaming mode enabled and another three test runs without gaming mode. I then selected the intermediate values ​​after each series of three tests. You can find the results in the following table.
With the Asus ROG Phone 3, there is a clearly visible difference between the results obtained with and without X mode. So the improvement is very clear. It must be said that I set the X mode to the maximum level, manually increasing all the parameters related to CPU/GPU and RAM.
On OnePlus Nord, performance in Fnatic mode is still mostly similar to Normal mode. Specifically, the difference isn't clear enough to warrant the existence of a dedicated game mode.
The same criticism applies to the Realme, as we don't see a big difference between the standard features and those in "Competitive" mode. Aside from Asus's X mode, these game modes would only make sense for "Do Not Disturb" features. But they don't offer fundamentally superior performance.
Benchmark Comparison
| Game mode: on | GeekBench 5 single | Geekbench 5 Multi | Disc PassMark | PassMark Memory | 3D Extreme brand slingshot | 3D brand volcano | Slingshot 3D Mark 3.0 |
| --- | --- | --- | --- | --- | --- | --- | --- |
| ROG Phone 3 | 965 | 3351 | 111637 | 28722 | 7723 | 7026 | 9767 |
| OP North | 617 | 1891 | 58248 | 21260 | 3274 | 3063 | 4573 |
| real me | 616 | 1934 | 59550 | 22502 | 3326 | 3117 | 4652 |
| Game mode: off | GeekBench 5 single | Geekbench 5 Multi | Disc PassMark | PassMark Memory | 3D Extreme brand slingshot | 3D brand volcano | 3D brand slingshot 3.0 |
| ROG Phone 3 | 966 | 3320 | 98869 | 28387 | 7109 | 6385 | 9425 |
| OP North | 611 | 1896 | 55190 | 21496 | 3271 | 3053 | 4585 |
| real me | 620 | 1923 | 57078 | 22282 | 3335 | 3108 | 4641 |
But benchmarks aren't 100 percent reliable, and some manufacturers cheat to get better results. So I did some hands-on testing to see if there was a noticeable performance difference in real-world gaming conditions.
To that end, I zeroed in on how many FPS (frames per second) the OnePlus Nord and Asus ROG Phone 3 could run consistently in specific games. This number of frames per second should not be confused with the refresh rate.
Fortnite is a good indicator of this with its FPS counter built right into the interface. The game can run at a maximum of 45 FPS on the OnePlus Nord with a 90Hz screen, but the game has been capped at 30 FPS on the ROG Phone 3.
So I had to switch to another game to test the Asus gaming smartphone and its 144Hz screen. I chose Hellfire, a first person shooter that can run at over 100 FPS.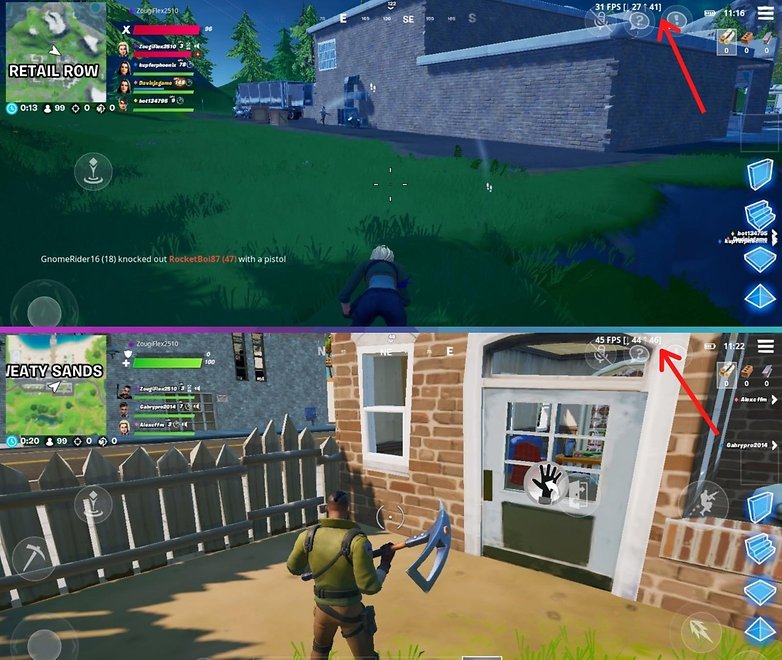 On OnePlus Nord and without Fnatic or Game mode, Fortnite hovered between 27 and 40 FPS with maximum graphics (Epic level). So we are below the 45 FPS that the game theoretically allows. As soon as Fnatic mode was activated, the game ran at a constant 45 FPS, always maxing out the graphics.
With the ROG Phone 3, the test was much more complicated, since the smartphone is so powerful by default that all games run at the maximum number of FPS allowed even without X mode. Except that most games are limited to 30 or even 60 FPS.
With a game like Hellfire, which can exceed 100 FPS, the test was much more revealing. So without X mode, the game ran at a constant 70 or 80 FPS. This is not an exact average, just a range seen with the naked eye over a 30 minute to one hour gaming session.
But once X-Mode was enabled and set to its highest level, which requires the fan that comes with the ROG Phone 3 to be plugged in to prevent overheating, Hellfire ran at a constant 144 FPS.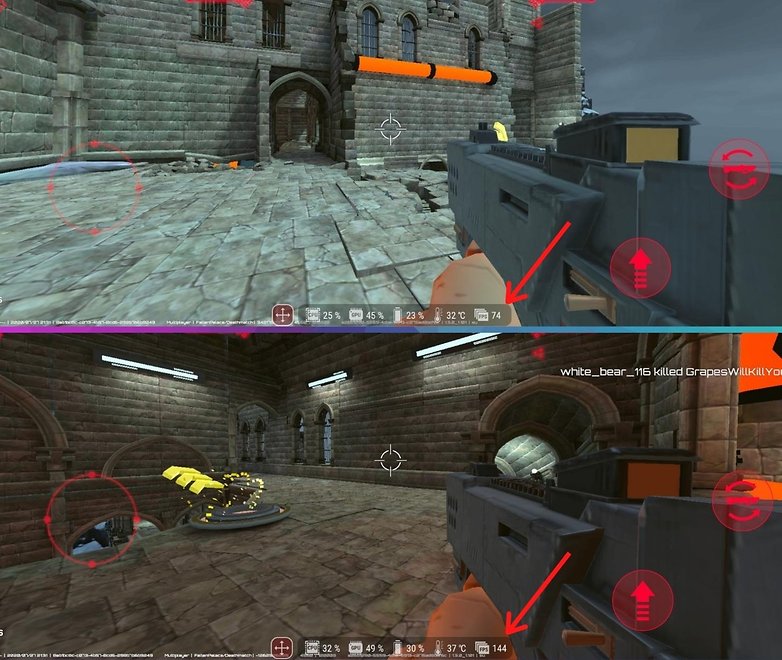 Therefore, we can conclude that the improvement brought about by the game modes can be verified by real-world use rather than benchmark testing. The number of FPS is a key criterion to judge the quality of a gaming experience.
Smartphone temperature: when it's too hot
One of the biggest challenges for a smartphone manufacturer to ensure the durability of its components is temperature control. Especially when gaming, a CPU can get hot and overheat, which can cause serious damage to the device.
To do this, some smartphones are equipped with liquid cooling systems, ventilation chambers and even thermal sensors. But the temperature is also controlled by software: this is called "thermal throttling".
This is a mechanism that reduces performance by slowing down and stopping the clock speed of the CPU cores to prevent heat buildup. Almost all smartphones now turn off when they get too hot.
With the proper tools, it is possible to verify the exact level of pressure required before thermal throttling differences occur. Unlike my colleagues at GSMArena, I don't have these tools.
In GSMArena's thermal throttling test of the Asus ROG Phone 3, it's clear that performance optimization X mode causes temperatures to rise and performance to drop after a period of time.
It is true that this benchmark does not represent normal use and manipulates the smartphone by demanding more from the device than necessary. But it's a good way to illustrate just how double-edged these game modes can be.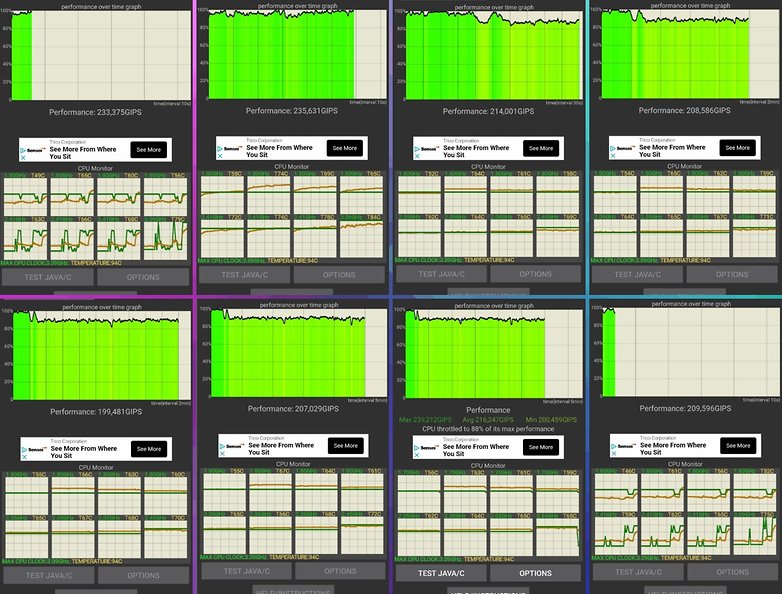 Especially since you can manually decide with ROG Phone 3 to throttle the temperature control completely and push the CPU to the max. This is not possible via OnePlus's Fnatic mode and is not recommended at all in any case.
In the infographic below, we can see that with X mode set to level two and without an external fan, the ROG Phone 3 tries to outperform itself even further in increasing peak performance. It also accelerates faster afterwards.
Paradoxically, with a sustained maximum CPU load, as unrealistic as it may seem compared to normal use, we have absolutely mediocre performance, lower than without X mode.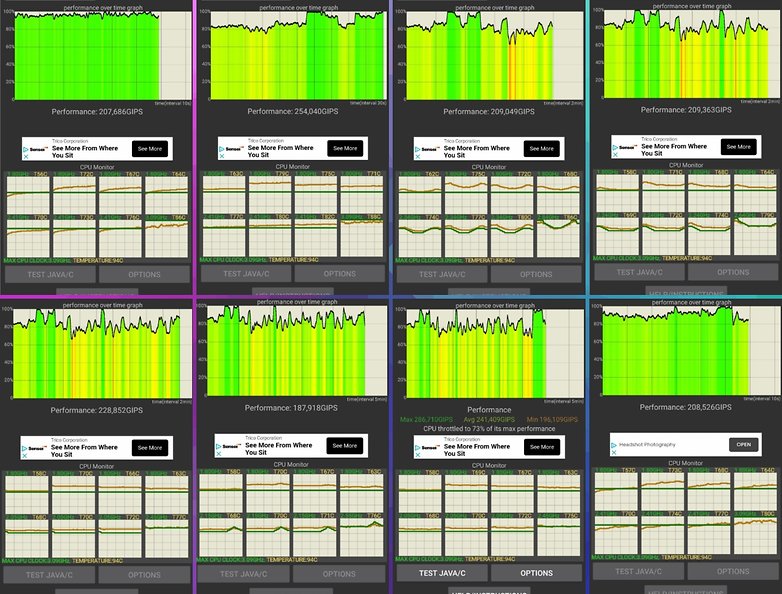 This does not at all mean that performance modes are detrimental to a smartphone. The ROG Phone 3 is a special case, you can really configure everything manually. In general, manufacturers do not allow this, designing their game modes in a way that does not damage the smartphone and does not cause excessive overheating.
But real-world insights show that, in absolute terms, a game mode will never be able to work true miracles and turn an old bike into a motorcycle.
It's not fair to say that game modes are marketing crap. However, instead of giving an incredible boost, the game modes are, at best, a small performance boost.