Suitable for Easter, we show you which Easter eggs are available on all Android versions. Since there's a certain nostalgia factor to this, we've also included older versions like Gingerbread, even though they're rarely found on devices these days. With newer versions you can get some hidden features.
With Easter Eggs you can find hidden jokes, mini-games or even new features in countless web applications or operating systems. Just give it to Google "Suez Canal" enter and see what happens. In the Android mobile operating system, these Easter eggs already exist in various versions of the operating system.
In this list you will find all the known Easter Eggs on Android from version 2.3 to Android 11. In another article we will also tell you what features you can expect in Android 12 and you can already think what the Easter Egg should be. there. But now to the hunt for Easter eggs!
Jump to section
How-To: How to find Easter Eggs
Before we reveal the secret to all Android Easter Eggs, why don't you try it yourself? Because in the settings of your smartphone you can also simply activate the Easter egg of the installed version. To do this, follow these steps:
settings
(System)
about the phone
(program information)
Tap the Android version several times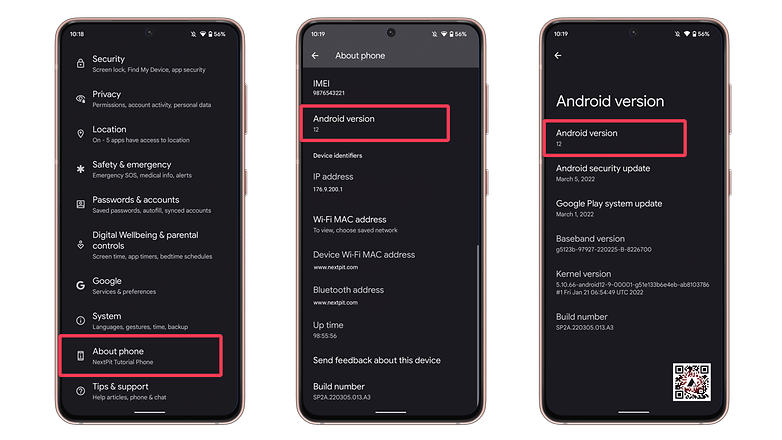 Depending on the manufacturer of your mobile phone, this way differs a bit. So you may have to search a bit for the Android version. But it is always this field that you have to play several times, I promise!
App Recommendation: Download Easter Egg Collection for Android from the Google Play Store!
Easter Eggs in Android 12
The Android 12 Easter Egg, which is still rolling out to many devices, highlights one of the biggest changes to the system: the Material You design language. Once activated, the hidden surprise will display a clock widget. Set the clock to 12:00 and the screen will display the version number in the colors of the background image or in a color palette of your choice.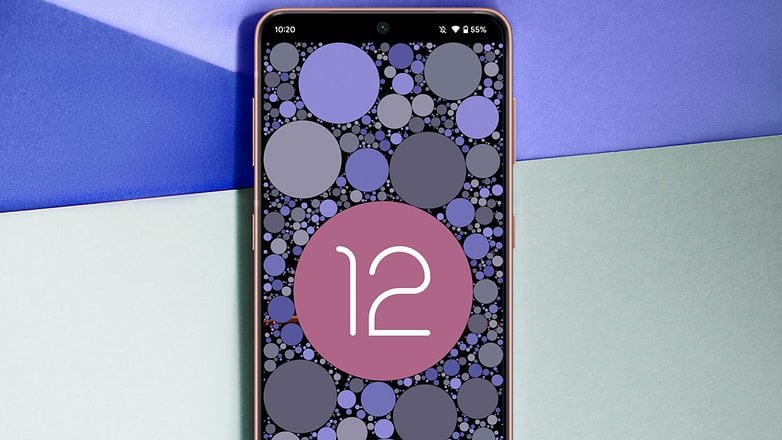 And that's not all! After opening the normal Android 12 Easter egg, you will find a new widget called Android S Easter Egg, which displays a large array of colors derived from your current background image or color palette. Tap each color to share it, or simply copy and paste it to use in apps not adapted to Material You.
Easter Eggs in Android 11
Although the developer version of Android 12 is now available for testing, we are still officially on Android 11. The instructions above take you to a rotary control that you can raise with your finger. In old fashioned Spinal Tap fashion, then turn the controller to 10 then back to 11.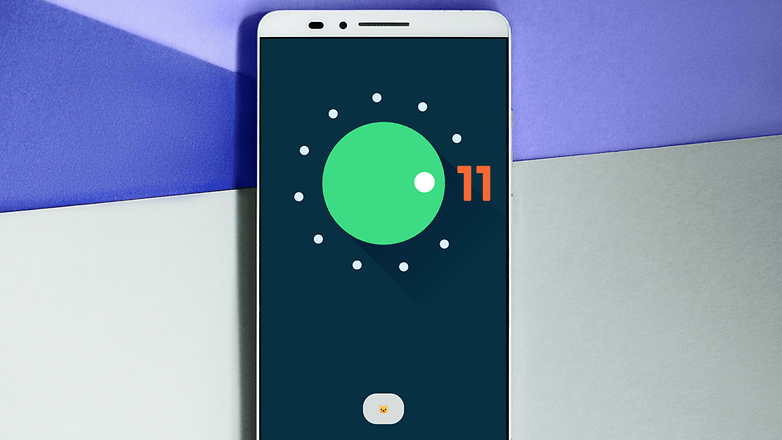 Now you will see a little cat icon at the bottom of the screen and that means you have activated the Android Nougat cat game. In the quick menu for settings like WLAN, Bluetooth and GPS, you can now add the game and collect all kinds of cats there.
Easter Eggs in Android 10
Android 10 is the latest major version of the Android operating system. It dates from 2019. Google Pixel family devices were the first to receive the update. You get a special Easter egg that is activated the same way you know it.
The Android 10 Easter Egg is significantly more branched than previous ones. It's only when you form the digits of ten into a Q (at least on Pixel devices) that you get to the actual Easter egg. The minigame contains several nonograms where you have to draw Android interface symbols on a pixel grid. Rarely has an Android Easter Egg been this complicated!
Easter Eggs in Android 9 Pie
Android 9 Pie (tested) hypnotizes us. Not only because the version brings some interesting news, but mainly because the Easter Egg is particularly psychedelic. Typically, you access the Easter Egg by going through the settings as follows: settings -> system -> about the phone. Now tap on the Android version field several times. And you're greeted by a pulsing P. Pixel users can tap this P multiple times and access a small drawing app.
But that's not all: keep pressing this "PAGES" several times to find a Microsoft Paint-style drawing program.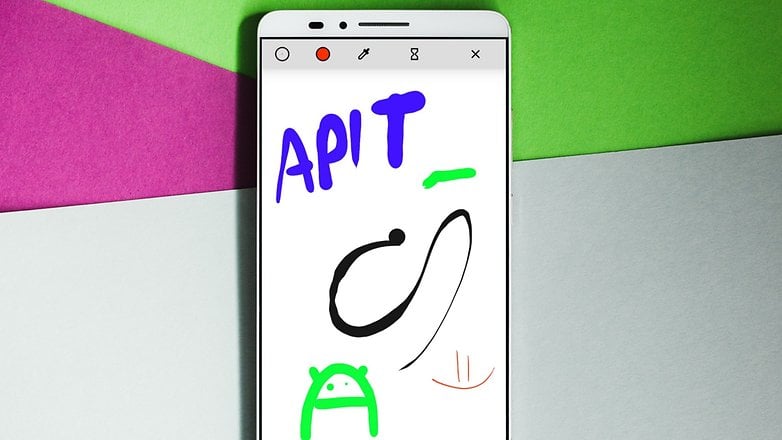 Easter Eggs on Android 8.0 / 8.1 Oreo
Easter eggs have a long tradition on Android and Android Oreo has one too. Google is not satisfied with showing a new screen with the Oreo symbol. No, there is also a demo with an octopus. The usual version hack is available via settings -> system -> about the phone and then tap the Android version several times. Depending on the version of Android Oreo, the circle O is different: an abstract O appears on an LG V30S running Android 8.0, while an Oreo cookie can be seen on a Pixel 2 XL running Android 8.1.
Now tap on the circle or cookie several times and then hold it down. Now an octopus will appear, which you can drag around the screen. fabulous right?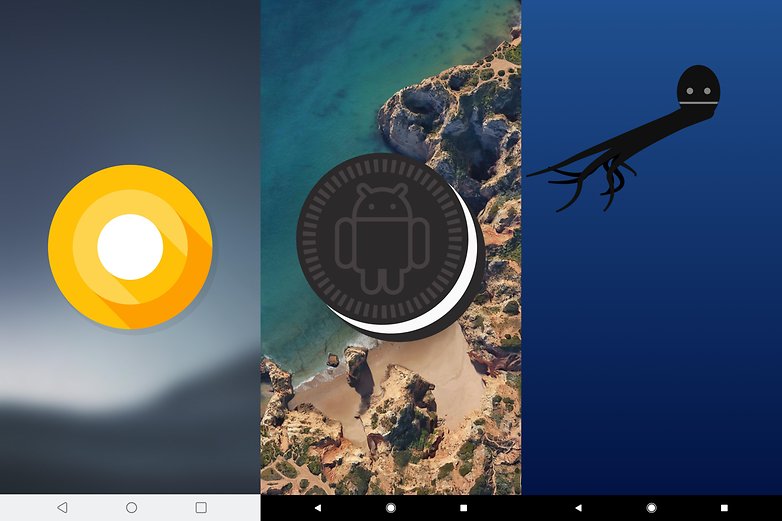 Easter Eggs in Android 7.0 Nougat
One of the new features in Android 7.0 Nougat is quick settings live tiles. New apps now have access to icons in the notification area through the interface. For demonstration purposes, Google uses an almost live example: you can lure a virtual kitten with a mosaic by placing treats on a plate. Is that how it works:
Go to point in settings about the phone
Tap multiple times on Android version
Long tap on the big N
The cat emoji should now appear below: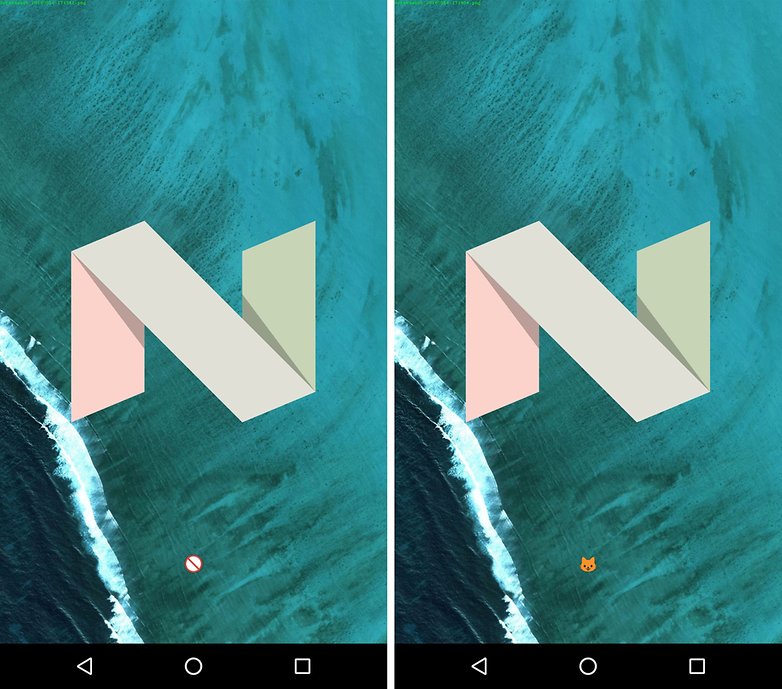 Pull the quick settings from the top edge
taps To edit
Draw the new symbol Android Easter Egg in the active tiles area
Now you can attract kittens. Tap first on the tile, then on the food. When the cat arrives you will be notified. You can change the name of the cat and share it with friends. The cat disappears again after a short while.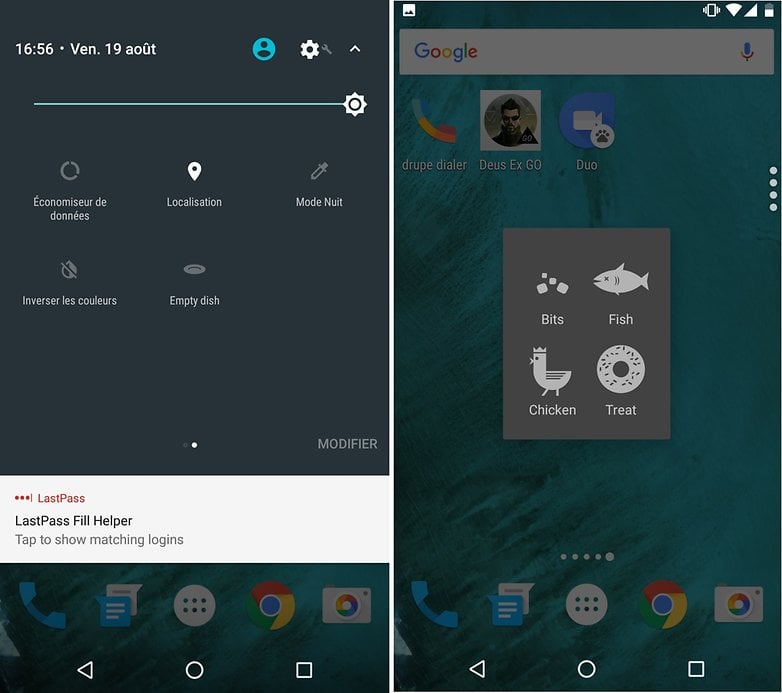 The Flappy Bird-themed Marshmallow and Lollipop Easter Egg is also included in Android Nougat. However, you have to start awkwardly. XDA developers have written instructions for you.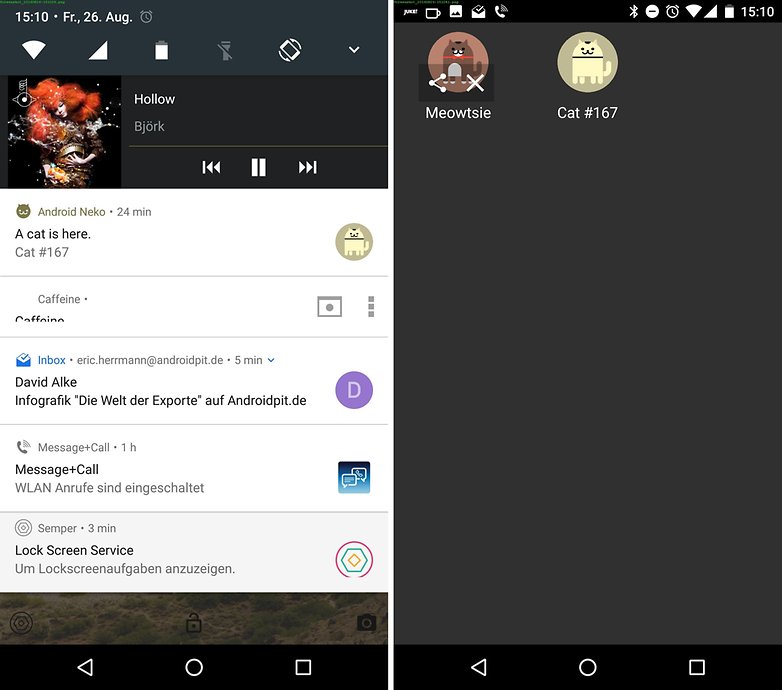 Easter Eggs in Android 6.0 Marshmallow
Basically, the Easter Egg in Marshmallow 2015 is the same as in Lollipop 2014 (see below). However, the second edition learns the multiplayer mode. Up to six players can play the incomprehensibly difficult imitation of Flappy Bird at the same time. Who can last the longest without bumping into a marshmallow?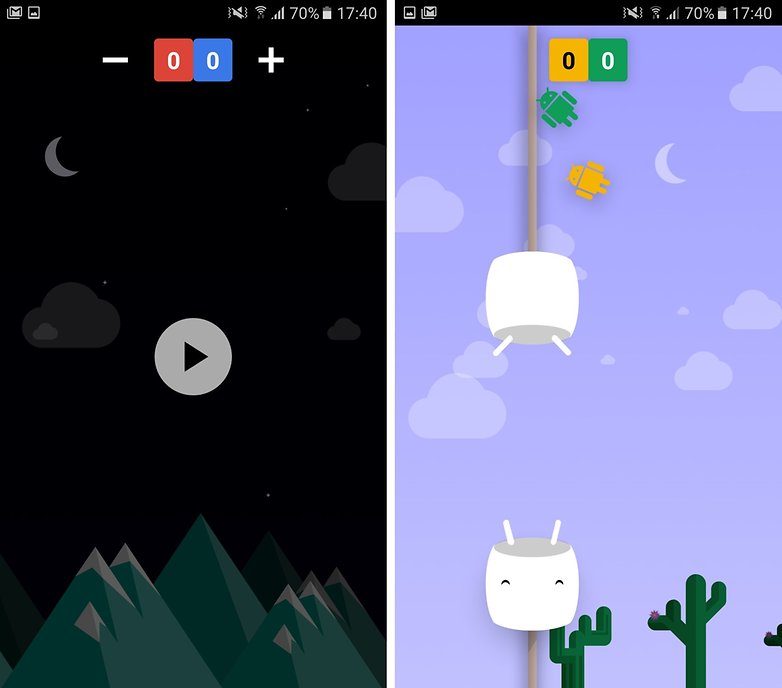 You can access the Android Easter Egg as in the version mentioned above by repeatedly pressing the Android version and then the M logo. For the multiplayer option, press the plus sign next to the zero above up to five times.
Easter Egg in Android 5.0 Lollipop
The first iteration of the Flappy Bird-inspired Android Easter Egg was solo-only. The way to unlock it is the same as always.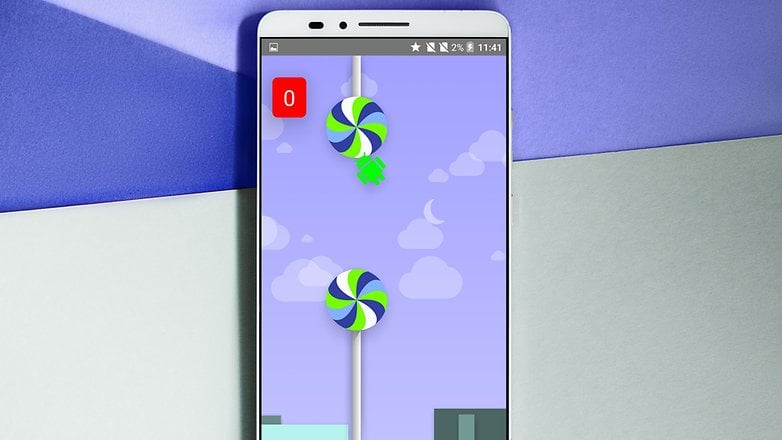 Easter Eggs on Android 4.4 KitKat
On Android 4.4 KitKat, Easter Egg is not such a challenging game. Instead, we see tiles illustrating the names of previous androids KitKat, Jelly Bean, Ice Cream Sandwich, Honeycomb, Ginger Bread, Froyo, Eclair, Donut, and Cupcake. If you touch one of them, the tile will change randomly.
Easter egg on Android 4.3, 4.2 and 4.1 Jelly Bean
In Jelly Bean, you push a cloud of the eponymous candy across the screen. As always, you can get to the Android Easter Egg by repeatedly pressing the Android version.
Easter Egg in Android 4.0 Ice Cream Sandwich
The Android 4.0 Ice Cream Sandwich Easter Egg is based on the then-popular internet meme Nyancat. Ice cream sandwiches covered with Bugdroids fly across your screen against a starry sky.
Easter Egg in Android 3.0 Honeycomb
The Android 3.0 Honeycomb tablet system was quite simple. You were greeted by a blue bee, which instead of an animation, the cryptic letters "REZZZZZZ…" is displayed when held down. "rec" comes from the science fiction world of Tron and means that something materializes within this virtual world.
Easter Egg on Android 2.3 Gingerbread
Gingerbread also only expects a still image. This shows the Gingerbread Man as a zombie. Press and hold to reveal the name of zombie artist Jack Larson.
Have you found any other Easter Eggs on Android that you would like to share with us? Then let us know in the comments and we'll include them in our article. And if you haven't had enough, you can find more Easter eggs from the Google universe here..