Do you often receive calls from strangers or are you annoyed by call center advertising? Or is a contact temporarily unable to reach you? Find out here how to block calls and mute contacts on smartphones from Samsung, Huawei and company, as well as iPhones and WhatsApp.
You don't need an app to block incoming calls. Smartphone manufacturers resolve this differently in their respective phone apps. We show you the solutions of the best-known manufacturers. First of all, a distinction must be made between two basic methods. We also answer a burning question:
White List: Does not ring with every call
Do you know most of the people who call you? Then the whitelist method might be right for you. Just a group of landline phone numbers will make your smartphone ring. The other numbers will be blocked or you will be silently notified of their calls.
Similar to the blacklist (below), the following applies: Use the existing phone app on your smartphone. Third-party providers could exploit the address book permission to collect the phone numbers of your contacts. And then the cause of your problem will only spread further. The Android notification system can be used as a white list. This is usually already in the quick settings and is symbolized as a no trespassing sign 🚫.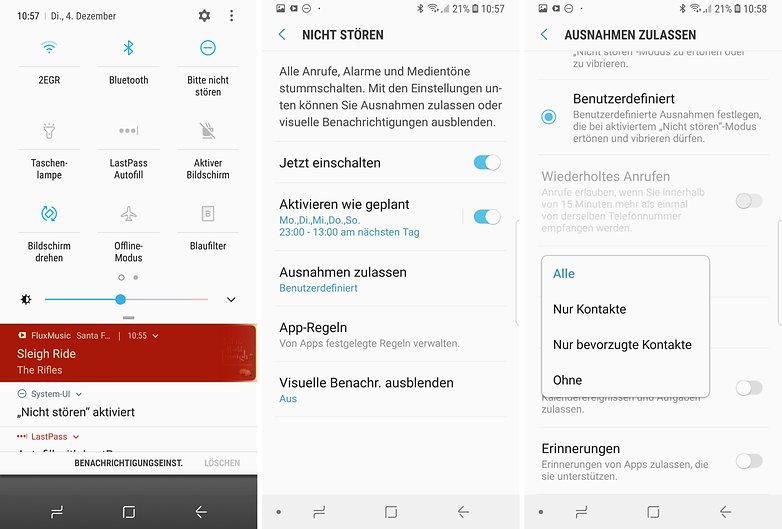 So, to stay reachable by your friends, family, and colleagues, you can simply block all other calls. Define contacts or even "favorites" as exceptions for incoming calls. Only these will trigger a ringtone or vibration. All other calls are then displayed, but they cannot disturb you. You also set favorites individually in your address book. This is usually marked with a star symbol.
The advantage of this method: you don't really have to block contacts. Consequently, they will not notice that you want to block them. Also, they cannot bypass the block by calling you from another number.
Blacklisting method: block individual calls
If the same number keeps calling you, you can specifically block it. However, since particularly intrusive people quickly see through this method, its effect is short-lived.
Block calls in Google Contacts
Contacts can be blocked individually in the traditional Google Contacts app. This can be done using the menu icon with the three dots at the top right of the contact's card. The option to send all calls from this contact directly to voicemail is no longer available on Android.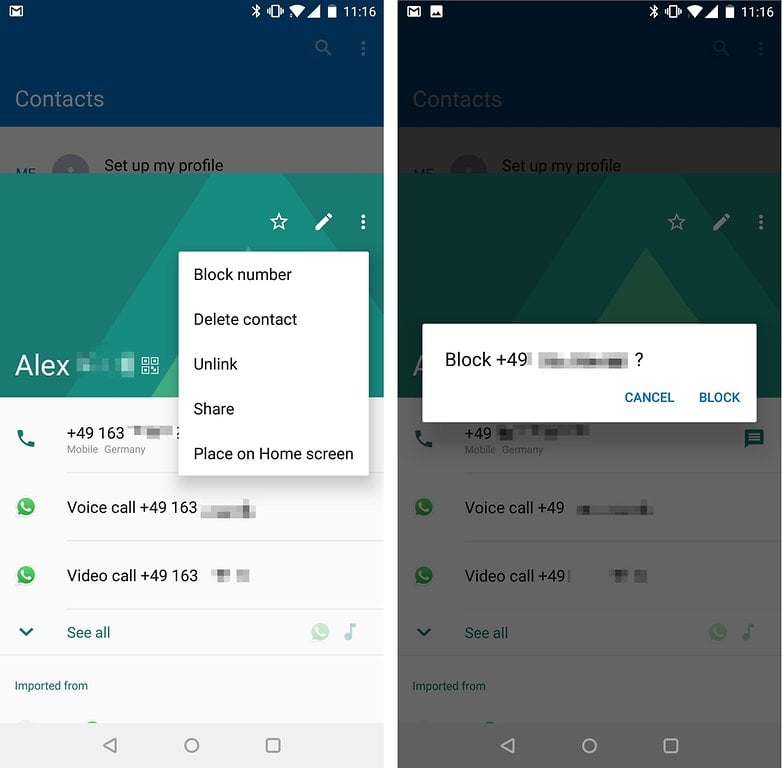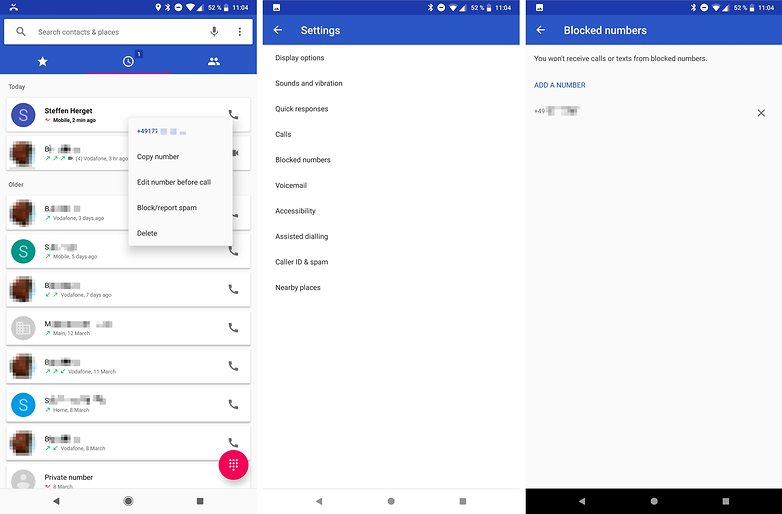 This method has a disadvantage – you can only block contacts whose number is in your address book. To see a list of blocked contacts, open the menu and then the item blocked numbers.
Block numbers on iPhone
On iPhone, you can block numbers in both the past calls list and the contacts view. The corresponding button is located on the bottom edge.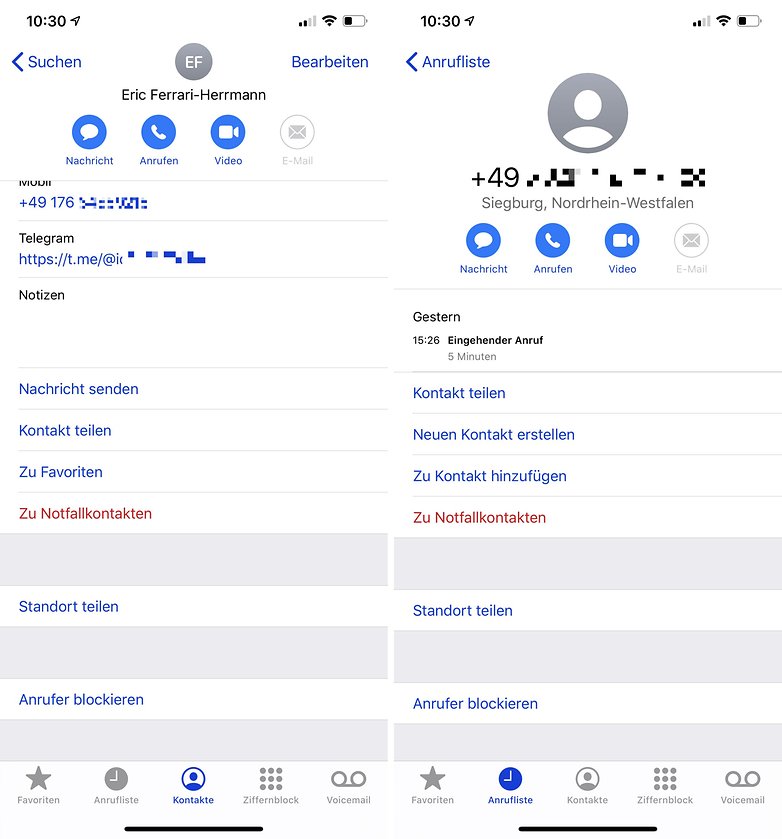 If you block all contact, iPhone will no longer show you any emails or SMS (or iMessages) from them. The blocked call will be forwarded directly to your mailbox. However, you will not be notified of incoming messages from him. iPhone moves emails received from the blocked contact to the Trash so they don't trigger a notification on any of your devices.
You manage the blocked contacts in Settings > Phone/FaceTime/Messages > Blocked contacts either. Settings > Mail > Conversations > Blocked. You can find detailed settings to filter calls or messages with iPhones in the official help document.
Block calls with Samsung smartphones
With a Samsung smartphone, you have good options to block numbers. To do this, go to the phone app More > Call settings > Block numbers. Block calls from all unknown numbers or add individual entries to the blacklist.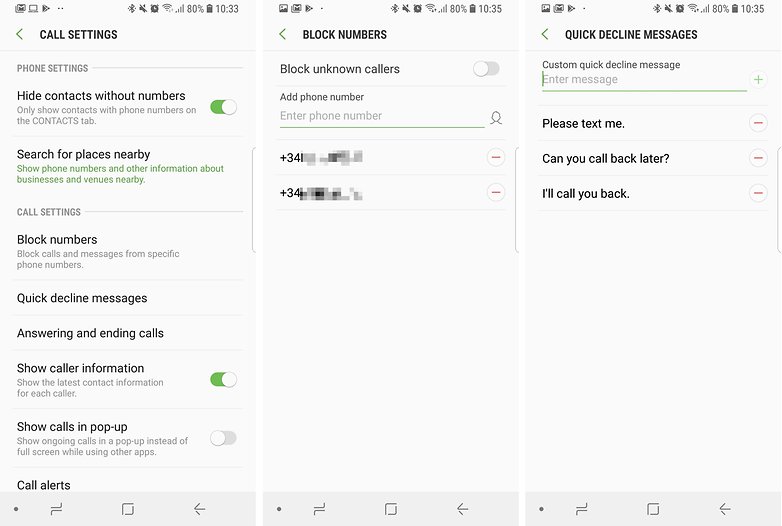 Block calls with Huawei and Honor smartphones
The EMUI software interface of Huawei and Honor smartphones offers many variants to block or filter numbers. Go to the phone app, press the circle Yo ℹ️ and below on the menu button. So there in "Add to blocked contacts".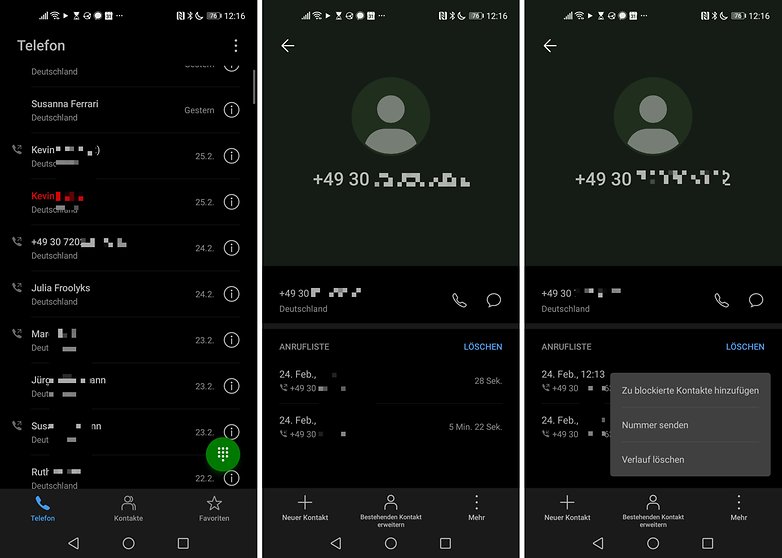 In the contacts app, you can select a number and use the dot Plus call the context menu. There you can redirect calls from the number to voicemail. The difference with this method is that you can still receive SMS and mailbox information from the contact. So your phone pretends to be off or in a dead spot.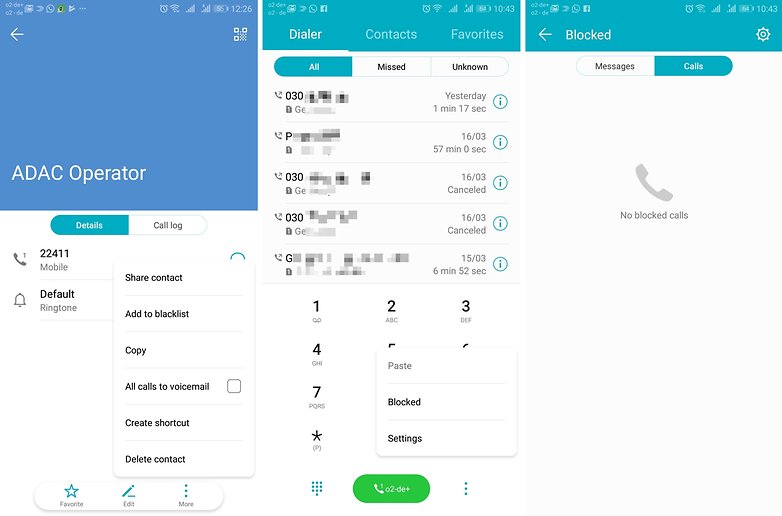 Huawei also offers filters to block numbers with a certain area code (even from certain countries). Rather, you can specify in a "white list" that only certain numbers can call you (see above).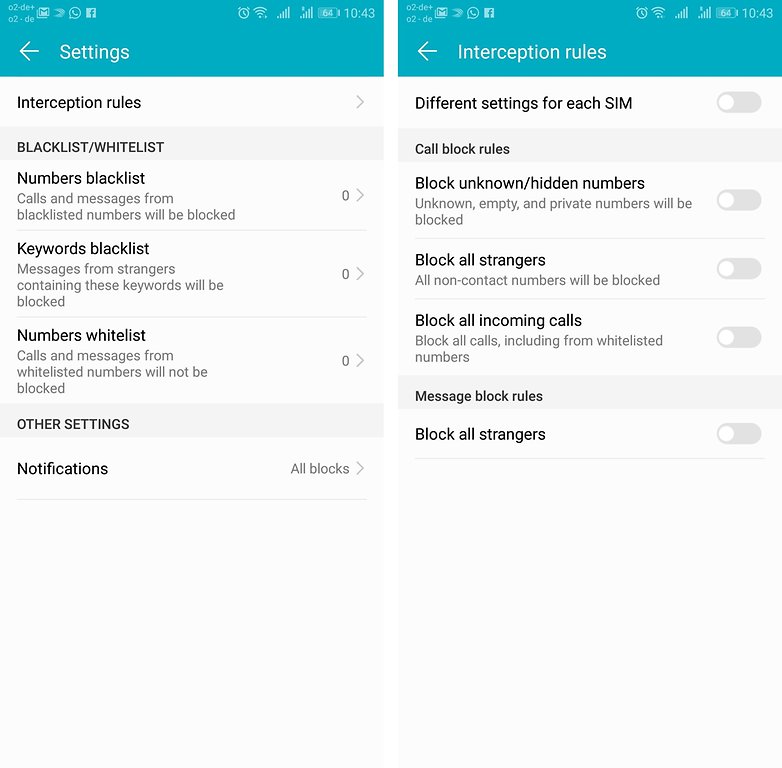 Block contacts on WhatsApp
In WhatsApp, it blocks numbers similar to the Phone app. Open the existing contacts, open the menu at the top right and find "🚫 Block" as the last entry on the contact page. Messages and calls are blocked in both directions.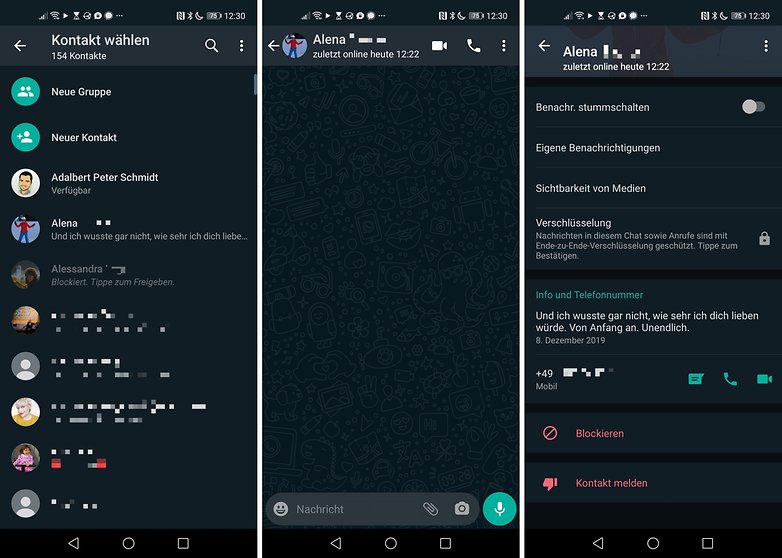 If someone you don't know texts you, you can block the number on the first message or even report it as spam. You manage blocked WhatsApp contacts in Settings > Account > Privacy > Blocked contacts.
Stay away from call blocking apps
There are call blocking apps that promise the functionality described above. However, since these apps gain access to your contacts and your phone app, they should be used with caution. Developers can use permissions to call expensive service numbers. You may also use your friends' contact details commercially. That way, the purpose of such applications would be counterproductive.
What does the blocked contact listen to?
If someone calls you with the blocked number, if it's active, it will go directly to voicemail. Otherwise, you receive a "Subscriber is temporarily unavailable" message. In the short term, he or she will think that your cell phone is off or that you are dead. However, at the latest when he or she calls your number with another phone, you will have to be in front of the caller.
conclusion
It has minimal noise with whitelisting, i.e. the self-defined selection of callers for whom your phone should ring or vibrate. Furthermore, this method is also effective if the annoying contact wants to switch to an unblocked number. However, blocking individual numbers is effective for short-term peace of mind, and this can be turned on and off nicely and easily with all smartphones and on WhatsApp.
---
This article has been expanded to include WhatsApp and "What does the blocked contact listen to?" in February 2020. Outdated content has been removed. Existing comments were not removed.