Table of Contents:
Everyone knows the moment when the new smartphone slips out of your hand and falls to the ground according to gravity. Time seems to slow down as the hand moves to the phone in a quick reaction, only to be late. On impact, guess if the bad impact sound is from the broken screen glass or the broken back.
It is precisely for this reason that I make a smartphone case a must-have for every smartphone owner, regardless of the type of smartphone you use. Firstly, cases offer an important layer of protection on the outside, and secondly, they make it easier to grip your smartphone, as newer smartphones with glass backs and curved screens tend to be slippery.
But just to be sure, I firmly believe that most smartphone manufacturers go to great lengths to ensure that their beautifully designed devices look good from every angle. After all, who wants to lug around an ugly brick? This is where the problem with cell phone cases lies, because of course unshielded smartphones look a thousand times better. Mobile cases do not only have advantages!
Therefore, buying a cell phone case should be considered more carefully than it seems at first glance. Whenever it comes to buying something, you have to weigh between having and wanting. Colleague Antoine addresses this in his detailed article on the corona pandemic.
For this reason, you should consider how careful you are with your cell phone before you buy it. If you handle it with velvet gloves, you don't need a cover at all or just a very discreet one. If you take your smartphone to the construction site and prefer to hammer a nail into the wall with the case, you need the best possible armor. There is a suitable case for every application, even for Netflix fans with the right mount.
One could recommend decent cell phone cases as the complete recommendation for all cell phone users. Because slim cases actually belong to all smartphones and protect not only the back thanks to the protruding edges, but also the screen. While clear cases allow your phone's design to show through a little more, poorly made cases can interfere with the phone's ports and buttons.
Typically, TPU (thermoplastic polyurethane) is the material of choice for these simple cases. Keep in mind, however, that the structural integrity of TCU hulls degrades over time. Clear cases also tend to turn yellowish over time. There are also models that offer additional drop protection by having harder backs that work in conjunction with a thicker bumper around the case.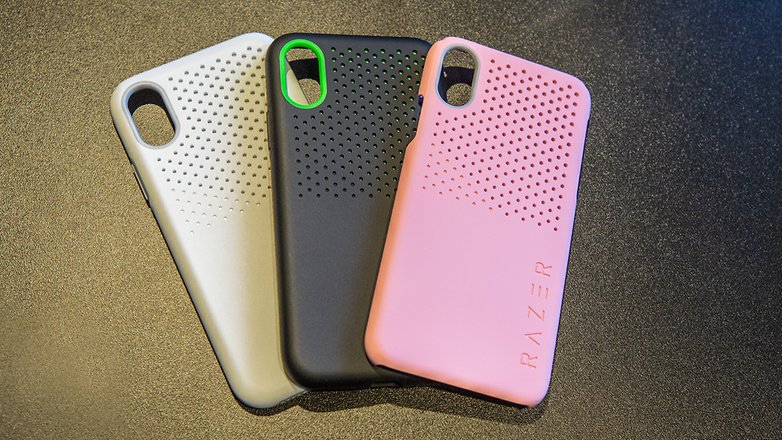 A middle path is quite difficult with mobile phone cases. Because slim cases already offer basic protection against drops and bumps, and if you need more, you automatically accept a thicker case. However, you can pay a little attention to the material when looking for the right case for your mobile phone. Slim cases with better shock resistance are advertised primarily for this purpose and are slightly more expensive than simple protective cases. These help your phone survive a drop without getting too bulky and fundamentally changing the design. Typically, these cases have a hard polycarbonate layer on the outside, while an inner layer of a softer material, such as silicone, provides some protection against bumps.
Remember the days when rugged laptops made waves in the consumer electronics market? Sure, they were incredibly robust, but also incredibly expensive and definitely not for everyday use due to their high weight and bulk.
Rugged or shockproof smartphone cases aren't as bulky, but they definitely take up more space in your pocket. Most of these cases offer good all-round protection thanks to air pockets and reinforced corners and use a non-slip material that offers a secure grip even with wet hands. The main disadvantage of such a material? It is more difficult to take the phone out of the pocket.
A tough phone case should also cover almost every possible angle of damage, protecting both the buttons and the touchscreen alike. The other side of the coin? Buttons may be more difficult to press and touchscreen sensitivity may be reduced.
Some of these cases are also equipped with IP protection (Ingress Protection), which offers you additional protection against water and dust. There are even some really hard case manufacturers that advertise MIL-STD-810 certification, which ensures comprehensive protection against pressure, temperature, vibration, and shock. Needless to say, these are usually more expensive than a "normal" case.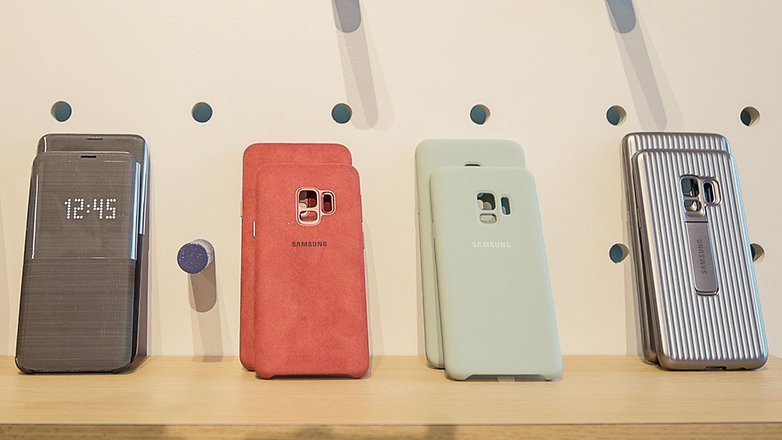 Youngsters may not understand the fascination of folding cases. But if, like me, you've seen a few trashed smartphones, flip phone cases are becoming more and more attractive.
On the one hand, they bring a certain business look, on the other hand, they protect the front of your smartphone like no other. They offer comprehensive protection against drops, because most of the good models are equipped with a clamshell case that protects the sides and corners of the smartphone.
For a really classy look, leather flip cases are all the rage! Although these cases are expensive, if you want to be beautiful, you have to suffer (financially). For most of us on a tighter budget, lower-end folio cases are made from PU (Polyurethane). It might seem cool at first, but over time you can be sure that it will break (which is also a sign that you may want to replace your smartphone).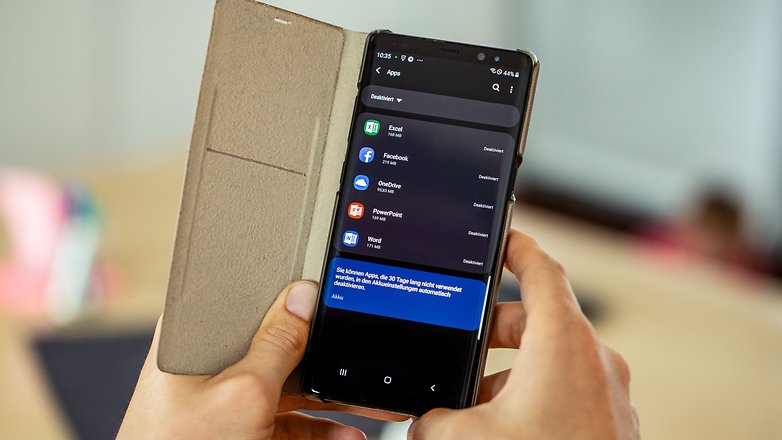 Another benefit of protective cases is when they offer card slots. These are extremely useful as you can pick up your driver's license, a credit card and a few more business cards when you go out. Heck, why not stash away some cash for emergencies while you're at it? But be careful not to fill the cover unnecessarily.
Some of the higher quality flip cases from well-known manufacturers also support smartphone activation when you open the case. Of course, when you close the case, the mobile phone screen also turns off again. There are also cases with a magnetic closure, although they are less secure compared to elastic, tab or bolt closure systems. It's basically a compromise game.
There's a very good reason so many smartphones these days come with fast-charging capabilities: A power user can easily drain a 5,000mAh battery before sunset, no matter how efficiently an app is programmed or what low-power chipset is used under the hood. Therefore, when you buy a mobile phone case, you can grab a battery case and kill two birds with one stone.
Battery cases come with a built-in battery (hence the name) that charges your phone when it's dead. But they are very bulky, heavy and usually don't look very stylish. A slimmer example might look better visually, but it wouldn't do your battery much good.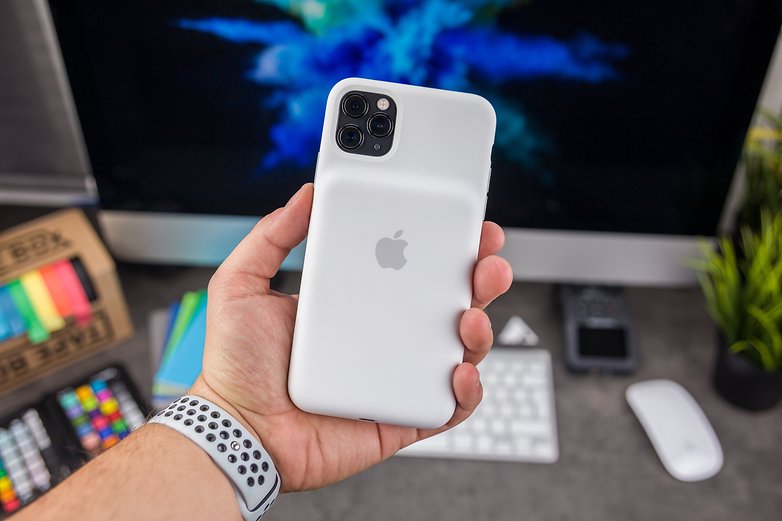 Most battery cases are also not great when it comes to protection as their main function is to provide power to the smartphone battery. Of course, these cases are usually more expensive than a normal case, simply because you have to pay more money for additional features. I would recommend buying a cell phone with a large battery right away or just charging the device more often. However, if battery performance declines over time, mobile phone cases can further extend the life of your beloved mobile phone.
In short, the smartphone case market has developed wonderfully in accordance with the demand. There is a shell for every use case and you should use it to your advantage. As a first step, you should look for covers from the mobile manufacturer, as these are usually especially accurate. If the desired function is not available here, please consult other manufacturers. Same for. if the manufacturer's covers are too expensive for you.
What are your experiences with mobile cases and what advice do you have in this regard? Tell us in the comments!
More articles on NextPit: