contents
0. Preparation: Protect yourself and your cell phone
1. Night mode at Christmas markets & Co.
2. Long exposures for flow
3. Portraits in winter: where is the light?
4. Macro camera for icy detail
5. Ultra-wide winter landscapes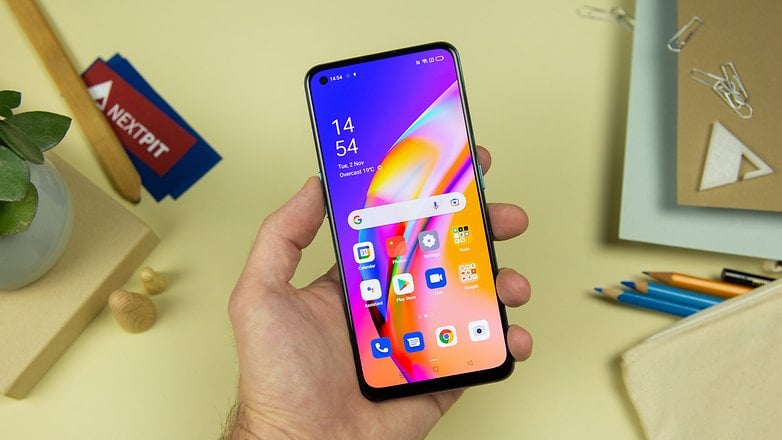 0. Preparation: Protect yourself and your cell phone
Although this is not "real photo advice", we want to give you some recommendations on how to protect your smartphone and yourself from the cold. With frozen fingers or a cold battery, it is worse to photograph. It's your turn first.
Get gloves, which ideally have conductive fingertips or fingertips that bend back. So you can operate the touch screen without numb or shaky hands. Your photos will thank you. Don't want to change your favorite gloves? Then you can also use volume buttons to press shutter button on OPPO A94 5G and many other smartphones. You may need to enable this option in the camera app settings.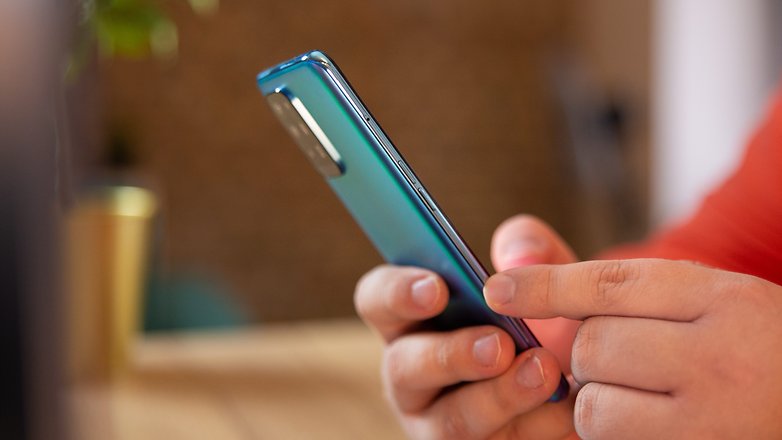 In addition to warm hands, a warm mobile phone is also important: when the battery is cold, the charging capacity is reduced. TÜV Süd recommends storing smartphones less than 10 degrees from the body. Instead of putting it in your bag or backpack, it is better to put your phone in the inside pocket of your coat in winter. In this way, you also avoid sudden changes in temperature that can cause moisture condensation on the smartphone.
Smartphone and fingers are hot? Then we come to the first camera tip.
1. Night mode at Christmas markets & Co.
Despite all the fears, this year they are there: the Christmas markets. If you want to take great photos among mulled wine, sausages and fairy lights, then there is a very simple tip: use the night mode. With the OPPO A94 5G you will find the night mode prominently in the camera application. Depending on the portrait or landscape format, simply swipe two options from normal photo mode to the left or up.
This is how the smartphone makes the most of hands-free photography. Despite the night mode, make sure to stabilize the smartphone as much as possible. You can do this, for example, by holding the cell phone with both hands and putting your elbows on your body. Another possibility is to hold the smartphone against a flashlight, wall or similar and fix it in this way.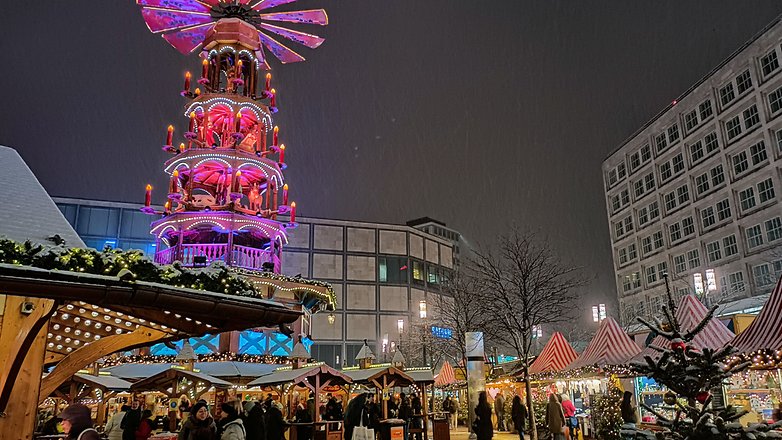 Very important when photographing fairy lights: make sure there are no more sausage marks on your camera lens. Because fingerprints spoil image contrasts and cause unsightly fringing, lens flare, etc., wipe the camera module briefly with a scarf or glove before taking a picture.
2. Long exposures for flow
There is more freedom for image design in Pro mode. Here you manually set white balance, light sensitivity, exposure time, etc. And here you regain control of the image output of the various algorithms. For example, you can turn passing cars into long trails of light with shutter speeds of several seconds. And with exposure times between one and a tenth of a second, visualize movement, for example, in crowds on busy shopping streets.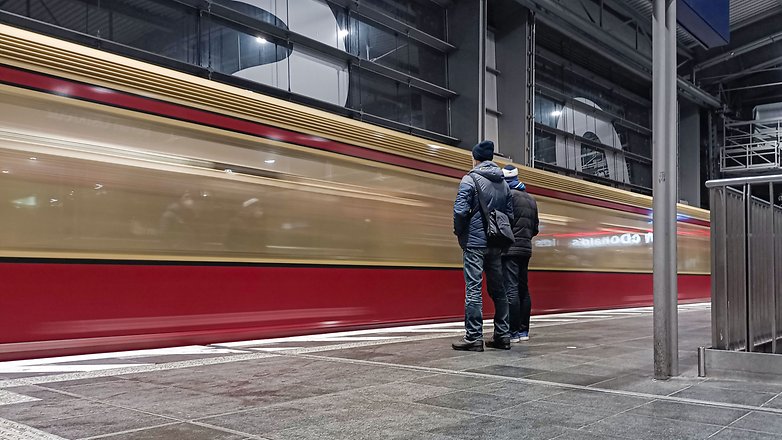 The important question when playing with shutter speeds is: can you still shoot freehand or do you need a tripod? The general rule of thumb is: you can still take good pictures of the reciprocal of the focal length freehand. With the 25-millimeter main camera this corresponds to 1/25 of a second, with the ultra-wide lens with a 16-millimeter equivalent focal length you finish in 1/15 of a second. Five to ten times longer shutter speeds are possible if you hold your smartphone and hold your breath. For all of the above, you either need a tripod or you need to hold or support the smartphone somewhere.
But let's start: with OPPO A94, working in Pro mode is very easy: in the camera app, swipe up or right in the menu until you reach the "More" item. In the menu on the top left you will find the expert mode with settings for sensitivity (ISO), shutter speed (S), white balance (WB), autofocus (AF) and exposure compensation (EV). For us, shutter speed and exposure compensation are interesting.
The starting point for any photo is finding the right shutter speed. Tap "S" and use the slider to adjust the shutter speed. Each subject is different and requires different exposure times. Here are some tips to experiment with:
Turn the headlights of passing cars into light trails: 8 to 32 seconds
Fireworks photography (more details behind the link): 1 to 8 seconds
Blur of people (crowds) in motion: 1/10 to 1 second
Did you find the perfect shutter speed to visualize movement? You can then adjust the brightness via exposure compensation (EV) or sensitivity (ISO), so highlights don't look outshone, for example. If the color reproduction is not natural, adjust it using the white balance. For very dynamic subjects, like fireworks, it makes sense to adjust the focus manually.
A tip at the end: activate the RAW function in expert mode. With the OPPO A94 you will find the option behind the screw symbol. Raw data images in DNG format allow you to edit more flexibly later.
3. Portraits in winter: where is the light?
One of the most important things for a successful portrait photo is the right light, and that's often an issue in winter. If the sun disappears behind the horizon after 4:00 p.m., you rely on artificial light sources. Basically, when it comes to portraiture, the larger the light source relative to the model, the softer the shadows and the more flattering the lighting. In addition, a slightly lateral light direction (between 15 and 45 degrees from the nose) guarantees a more three-dimensional image effect.
So it is immediately clear that the LED flash on the smartphone is not an option. The little lamp creates harsh, unsightly shadows and flickers in a straight line. Look for lighted areas instead. An illuminated shop window, for example, is a great source of light in winter, or neon advertising, where you can also play with colors if necessary. Now position yourself and your subject in such a way that the light falls slightly on the side of the face and capture an interesting background if possible.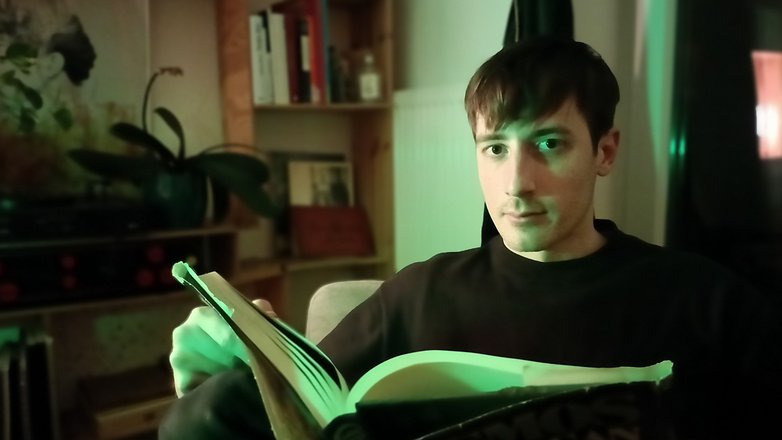 For portraits, we recommend that you use the appropriate mode on your smartphone. With the OPPO A94 5G, simply swipe up or right from photo mode to activate portrait mode. Then use the little circle icon to set the intensity of the bokeh effect. Background blur looks particularly beautiful if you place points of light here, for example a string of lights or a busy street.
All of this may sound complicated. But if you keep your eyes open on the road, you will always find places that offer optimal conditions for portraits, even in the dark season. And if you really want to be ultra flexible, you can also buy a portable photo and video light.
4. Macro camera for icy detail
Where you can photograph colorful flowers and bright foliage between spring and fall, everything is mostly brown, gray or white in winter. But especially with the macro camera you can also discover great details in winter. Look for large ice crystals, frozen plants, or icicles. Macro mode is activated on the A94 5G by selecting the "More" item and tapping on the last item in the next dialog.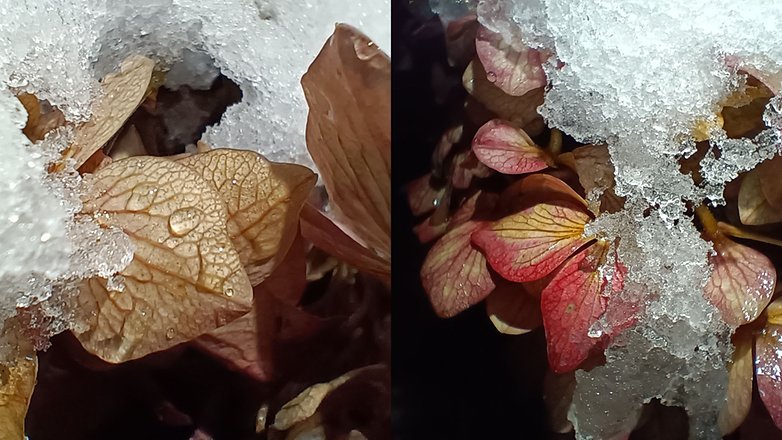 Light plays an important role, especially with the icy details. For example, use low sun to make ice crystals sparkle by shooting against the light. Or hold a frozen sheet up to the light and let the details shine through. If the sun has already set, Street Lamps & Co. will help you, or the flashlight of a second smartphone.
5. Ultra-wide winter landscapes
"The foreground makes the image healthy" is a phrase from the school of photography. This applies in particular to images shot at wide angle or ultra wide angle. If everything in the image is too far away from the viewer, the photo will look very flat afterwards. Using foreground elements allows you to add depth to the subject while also putting it into context. For example, shoot through a fence or plants, or let a bike or tree come into the foreground.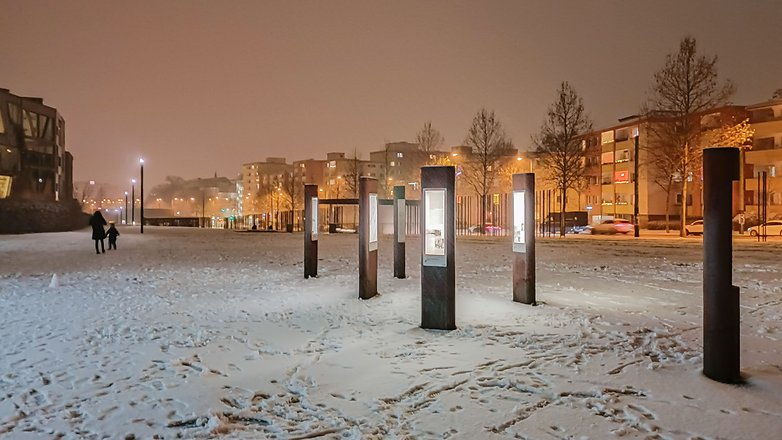 An alternative to create depth are lines. For example, photograph a path that starts in the foreground and draws the viewer's gaze downward. To find a successful end point for image composition, you can also use the rule of thirds as a guide: let the lines or path end at one of the intersections of those lines that divide the image into nine equal-sized rectangles. . .
And you?
Now is your turn. Take your smartphone, gloves and hat and: let's go out! And of course we look forward to your feedback. Which tip did you like the most, which tip did you use to take beautiful photos? And do you have any other tricks you would like to share?
If you're interested in the OPPO A94 5G: The smartphone is currently available from Amazon, Saturn and MediaMarkt at a nice 30 percent discount. You save almost 120 euros compared to the recommended sale price.
---
This article is part of a cooperation between NextPit and OPPO. Of course, this cooperation has no influence on the editorial opinion of NextPit.